Newark street renamed for 'Uggie' as hunt for his killers continues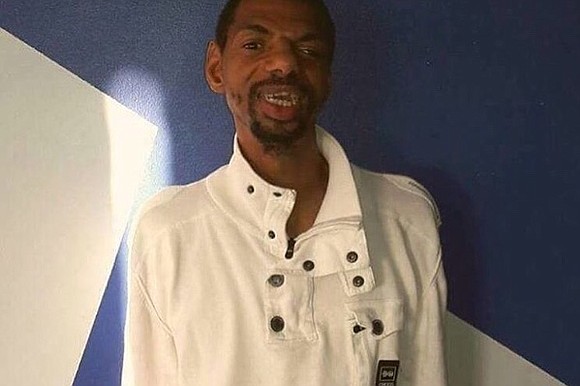 A street in Newark is renamed after late beloved dancer Eric "Uggie" Bowens, who was fatally shot in November. His killers have not been brought to justice as no arrests have been made in the shooting.
May 10, family, neighbors and friends gathered at the corner of Bergen Avenue and Winans Avenue to rename the street. A sign that reads "Eric 'Uggie' Bowens Way" now stands under the Bergen Avenue Street sign.
Nov. 7, Bowens was shot in front of his home at Bergen Street and 14th Avenue and died at University Hospital. Police are still looking for his killer. Authorities continue to ask anyone with information to come forward. A $20,000 reward is now being offered for information leading to an arrest and conviction in the shooting.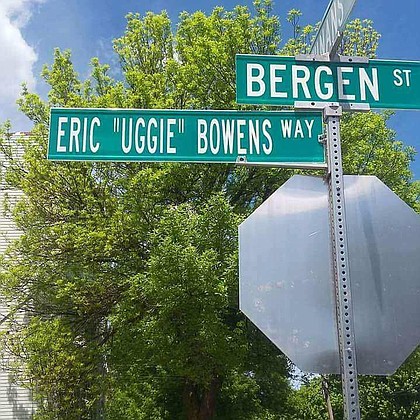 Born with a developmental disability, Bowens, 44, was best known for dancing and singing at community events. Videos of him were widely shared on social media with several on YouTube. News of his death brought an outpouring of condolences on social media.
Hundreds of people attended his funeral, including Newark Mayor Ras Baraka. Bowen's casket was taken via horse-drawn carriage through the neighborhood where he lived. Since his murder, friends and neighbors continue sharing photos, videos and stories about Bowens. He was often seen at various community events dancing and participating in dance battles with others.
Local residents and leaders remember the man who was a fixture in the community.
"I miss my friend every day," said Uggie's friend Stanley McElroy in one report.
Councilwoman Chaneyfield Jenkins said, "He gave joy. He was like love."
"He used to be all over Newark," said Mignonne Hardon, an artist. "It's just not the same."
Bowens' death shed even more light on the violence epidemic in Newark. Authorities believe that Bowens was not an intended target. Many in the community believe others know who pulled the trigger that killed the man many called a "Brick City Legend."
"I love my country but I'm upset," said K. Marie Turnage on social media. "We found Saddam Hussein in nine days in a mud hole [covered] by an area rug in a different country, but we haven't found Uggie's killer?"
Anyone with information can contact the Essex County Prosecutor's Office Homicide/Major Crimes Task Force tips line at 1-877-TIPS-4EC or 1-877-847-7432.