Sylvia Moy, a breakthrough songwriter and producer at Motown Records
Herb Boyd | 5/18/2017, 1:22 p.m.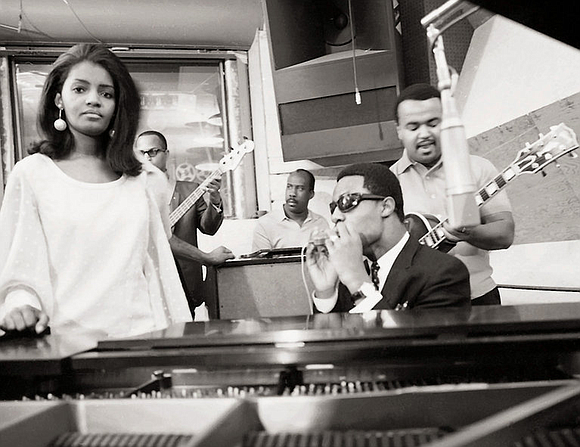 Think Detroit and invariably the next thought is automobiles and the Motown Recording Company. Say Motown, and Berry Gordy and Smokey Robinson come to mind. After them comes a retinue of artists, producers and songwriters, including Holland, Dozier and Holland. And then there is long list of unforgettable tunes that stand like a soundtrack of a generation, songs such as "I Was Made to Love Her," "My Cherie Amour," "Uptight (Everything's Alright)" and other tunes popularized by Stevie Wonder.
Rarely in any discussion about Motown and its musical history, or in the songs mentioned above, is the name Sylvia Rose Moy cited. To leave her out of this history is to omit a very important part of the company's evolution. Moy was not only a relatively prodigious songwriter but also instrumental in keeping Wonder aboard at Motown when his career was in jeopardy.
Gordy corroborates this fact in his autobiography "To Be Loved." He also offered extended praise of Moy at her funeral in Detroit at Greater Grace Temple. Gordy, who was not present at the funeral, had his grandniece read his encomium. "At this moment we are all sharing a tremendous loss," he wrote. "Sylvia went on to do many other great things at Motown, gaining the respect of fellow songwriters and opening the door for other women." At last she received some of the credit she deserved at Motown.
Salvaging Wonder's career with her songs and opening the door at Motown for other women stand as testaments to Moy's moxie and determination, traits that began early in her life, coming of age in Detroit in a large family.
Moy was born Sept. 15, 1938 or 1939, on the east side of Detroit and attended Northern High School, where she studied classical music. Her love of music emerged at an early age in a household of siblings who entertained themselves on pots and pans. As a teenager she began performing around the city with such notables as Marvin Gaye and Mickey Stevenson, both of whom she would compose for or collaborate with during their years at Motown.
Although she obtained a recording contract with Motown, her talent as a songwriter soon took precedent and she became a prolific songwriter, mainly with the late Hank Cosby. "Sylvia was the nucleus," Pat Cosby, Hank's widow, recalled at the funeral about Moy's working relationship with her husband. "None of it would have happened if she hadn't seen that Stevie had more in him."
With Cosby and Wonder, Moy helped compose a string of hits for the singer, beginning most memorably with "Uptight (Everything's Alright)," in 1965. The song was perfect for Wonder, whose change of voice had created a dilemma at the company. It soared on the charts, hitting a Top 20 by 1966. But many believe it was "My Cherie Amour" three years later that propelled Wonder both as a vocalist and songwriter, although again, Moy's contribution was significant on this popular hit, as it was on "I Was Made to Love Her" and "Never Had a Dream Come True."