Fourth season ordered for 'Black-ish'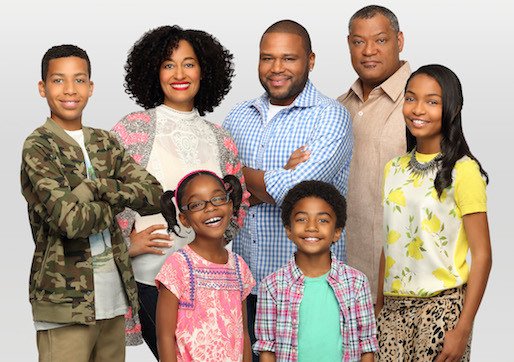 ABC has ordered a fourth season of its praised comedy "Black-ish," reports Deadline Hollywood. Since its second season premiere, the show, starring Anthony Anderson and Tracee Ellis Ross, has received a Best Actress Golden Globe Award for Ross, Emmy and Golden Globe nominations for Outstanding Comedy Series and a TCA Award for Outstanding Achievement in Comedy.
The National Association of Black Journalists proudly announced the selection of my dear friend Jocelyn K. Allen as the recipient of the 2017 Patricia L. Tobin Media Professional Award. Named for the pioneering publicist who was also a beloved friend of mine, the Pat Tobin Award honors a public relations, advertising, marketing, professional or media owner who serves as a trailblazer in the media industry affecting the positive representation of African-Americans in the media and directing change in the media industry at large. For Allen, receiving the award is very personal and a crowning achievement. She explained, "I knew Pat Tobin, so receiving an award that is named after her means
so very much to me."
According to the Hollywood Reporter, the harassment claim that preceded Antonio "LA" Reid's exit last week from the top job at Sony's Epic Records alleges that other Epic executives knew about Reid's alleged conduct, a source told Billboard. May 14, Billboard reported that an attorney representing one of Reid's female assistants sent a letter to Sony Music's general counsel about alleged sexual harassment his client had endured on a daily basis over the course of a year, seeking a settlement and prompting a company investigation. Reid, his lawyer, the claimant and her lawyer all declined to comment, but a person in Reid's camp said the letter contained inaccuracies.
Activist, author and former politician the Hon. Ronald "Bee-Stinger" Savage and hip-hop producer David Parker, aka Chief Rocker Busy Bee, have acquired the trademark for the Hip-Hop Movement. With the acquisition of the trademark, the two pioneers in the field of hip-hop music plan to create and organize events and projects under the name of the Hip-Hop Movement, which will seek to involve millennial and like-minded individuals who wish to have a productive and positive voice in the areas of politics and entertainment.