Let's extend Mother's Day
Christina Greer, Ph.D. | 5/19/2017, 3:22 p.m.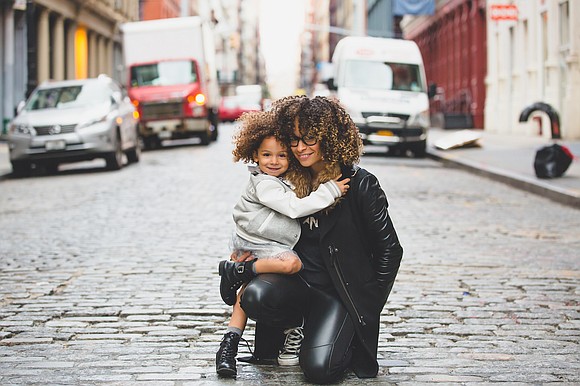 This past Sunday, many of us celebrated the amazing women in our lives. The women who cared for us when we were sick, who gave us advice about anything and everything, who (still) have the power to stop us in our tracks with a single look and who served as role models, cheerleaders, safety nets and everything else in between. Many of us felt a void with the passing of a mother, grandmother, aunt or a woman who served as a substitute mom when we needed someone the most. Mother's Day brings up so many emotions for those of us lucky enough to have had a dynamic woman in our lives.
This year, activists and social justice organizations decided to start the "Mama's Bail Out Day," which helped bail out the thousands of mothers sitting in jails away from their children and families while they await trial. This effort was a perfect mobilizing effort to allow many of us to support families who need us the most. A coalition of 25 organizations such as Color of Change, Black Alliance for Just Immigration, the Movement for Black Lives, the Brooklyn Community Bail Fund and so many others organized this effort to assist Black mothers who are disproportionately affected by the criminal justice system. According to a 2016 Vera Institute of Justice report, "Black women are 44 percent of the nation's jail population and almost 80 percent of the women in jail have young children."
It is apparent that Black women are the backbone of their communities (as well as of the Democratic party, but I digress). With each passing day that Black mothers are removed from their families and communities, their absence is felt in overt and covert ways. This fundraising and mobilizing movement spread across several states and was supported by donations from individuals far and wide. So much of the conversation pertaining to criminal justice reform focuses on the obscene rates of Black male incarceration. By no means am I arguing that we should cease supporting the release of our brothers in the carceral state. However, the rates of young Black girls entering the criminal justice system, largely because of the school to prison pipeline, is cause for alarm and extreme concern. The bail-out effort was just one of the many efforts organizers endeavored to bring more attention to the growing crisis of Black women disproportionately affected by the punitive state.
When mothers are removed from their communities, the mental health and well-being of their children and overall communities is directly affected. Because of this problem, we must continue to support the efforts of these social justice organizations as they fight for justice, equity and freedom for our fellow sisters. Let's extend Mother's Day and remember all of the women who are in jail (and prison) and assist in their safe entrance back into our communities.
Christina Greer, Ph.D., is an associate professor at Fordham University, the author of "Black Ethnics: Race, Immigration, and the Pursuit of the American Dream" and the host of The Aftermath on Ozy.com. You can find her on Twitter @Dr_CMGreer.