Viva the Revolution
JOHN BRODEUR | 5/19/2017, 2:20 p.m.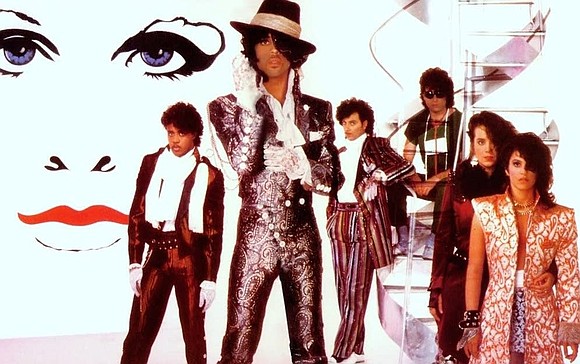 For many longtime fans, the most difficult thing to accept about Prince's untimely passing was the prospect of never attending another live concert by the artist. This reaction was not a selfish reaction: One of the greatest musicians of the pop era, Prince was also among its greatest showmen. His performances were joyful, moving experiences for everyone in the room. Ushers and security guards would often be seen dancing during Prince concerts. It would logically follow, in his absence, that others might strive to keep the funk alive by paying tribute to his legacy and artistry. And while imitative tributes have proliferated, none have hit quite as close to home as the recent shows by his original band, The Revolution.
The heyday lineup of The Revolution—Wendy Melvoin, Lisa Coleman, Brown Mark, Matt "Doctor" Fink and Bobby Z.—reunited for three concerts last fall in Minneapolis, and now they've taken to the road for their first official tour since leaving Prince's employ 30 years ago. At their first of three New York-area shows, the band treated a packed-to-capacity B.B. King Blues Club & Grill, April 28, to something that was equal parts familial tribute, sonic nostalgia trip and pure funk party.
As Melvoin noted on the band's entrance, this tour was meant as a way for fans to "take back the music," perhaps a way of saying that Prince would still want his fans to experience the joy of hearing his music live. And to that end, The Revolution delivered. With few exceptions, they sounded tight, rehearsed and familiar. It was as if both the set list and the synthesizers came straight out of 1986, as did Fink's wardrobe of hospital scrubs and stethoscope. In addition to some very big hits—from "1999" to "Kiss," not to mention 75 percent of "Purple Rain"—there were brilliant, lesser-known singles ("Mountains," "Paisley Park"), high-energy party-starters ("Let's Work," "Uptown," "Delirious") and a few choice B-sides of the era ("Erotic City"), all handled with a mix of veteran confidence and careful reverence.
To their credit, The Revolution was never an ordinary backing band. Their influence on the sound of Prince's biggest albums cannot be understated. That said, nobody can just step up and be Prince. Although one might have expected a revue-style tribute to the band's former leader, instead they gave us something more understated, more personal. Melvoin ably copped some of those legendary guitar leads, and vocals were distributed primarily between Melvoin, Brown Mark and Mint Condition singer Stokley Williams. No parade of guest stars and video clips, just a classic Prince
show, without Prince.
The most jarring moments early in the show became more profound as they recurred—those times when nobody would pick up the lead vocal, leaving it to the listener to fill the gap. It was in those moments that Prince's absence, and by extension presence, was truly felt. Fittingly, the emotional centerpiece of the show was a cathartic, tearful read of "Parade" album-closer, "Sometimes It Snows in April"—originally recorded, in an eerie coincidence, exactly 30 years before the date of Prince's passing—that had the boisterous Times Square crowd temporarily pin-drop silent.