Daniel A.P. Murray, an eminent librarian and bibliophile
Herb Boyd | 5/25/2017, 12:37 p.m.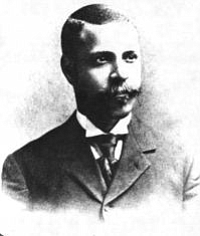 Obviously a man with such a vast amount of information at his disposal was often called upon to lecture and to teach, as well as summoned by the U.S. Congress to testify on matters pertaining to African-American history and culture. He appeared before various committees challenging the racism that permeated the body politic and hindered the progress of Black and Native-Americans.
Along with his prominence as a librarian, scholar, academic and an expert on Black culture, Murray was also a dedicated activist, participating in countless civil rights issues and advocating to improve the educational standards for young African-Americans. Like many of the enlightened teachers and activists of his era, he possessed an unswerving conviction to knock down the barriers of discrimination and to show the larger society what it was losing in the practice of white supremacy and bigotry.
Murray's influence was also felt as a member of the Washington Board of Trade, the board's first African-American member. He was twice a delegate to the Republican National Convention. Many of the books he accumulated were later donated to the Library of Congress. Also, as part of his legacy, there are 22 volumes of bound pamphlets were transferred to the Rare Books and Special Collections Division. These volumes form the current Daniel A. P. Murray Pamphlet Collection.
After many years of fighting for the civil rights of the dispossessed and downtrodden, Murray died in Washington, D.C., Dec. 31, 1925, two years after his retirement from the U.S. Library of Congress, leaving behind his widow and seven children. He is buried in Woodlawn Cemetery in Washington.