NYCLU report: NYPD racially profiling kids in public schools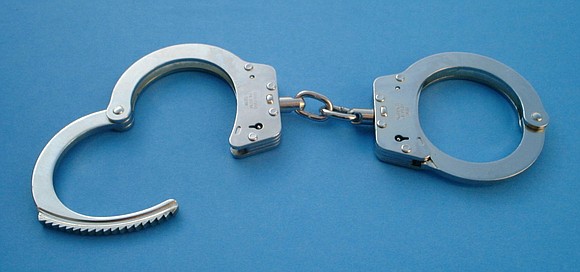 A report released by the New York Civil Liberties Union May 8 reveals that the NYPD in city schools are handcuffing Black and Hispanic students disproportionately to their Caucasian counterparts. It shows that there were 262 "crisis incidents" in 2016 in which students were removed from their classrooms in handcuffs because of emotional distress, and that 259 of those 262 students, approximately 99 percent, were Black or Hispanic.
"We have made a great deal of progress over the last few years, and it's very clear that the use of harsh police tactics in school disciplinary matters is neither necessary nor effective to keep children and staff safe," said NYCLU Executive Director Donna Lieberman. "We must make sure that NYPD policies and practices in schools foster a safe and supportive learning environment for all children."
According to the NYCLU, a "crisis incident" is one "where a student displaying signs of emotional distress is removed from the classroom and taken to a hospital for a psychological evaluation."
The report suggests that while arrests and use of handcuffs in public schools have steadily declined in recent years, Black and Hispanic students are still targeted more than others. Lieberman contends that kids who are subject to police contact in schools suffer academically, emotionally and psychologically.
"When a child is handcuffed, the child is humiliated. It's incompatible with the safe and supportive learning environment a school is supposed to provide," she stated. "There are enormous racial disparities that still continue, even as the absolute numbers have declined. A third of Black and Latino children who are arrested are handcuffed, but only a quarter of [Caucasian] kids are handcuffed. That's a racial disparity that is unacceptable and has to change."
Revised in 2015, the Student Safety Act states that the "NYPD must report all incidents in which a student is arrested and handcuffed by an officer."
Education Department spokeswoman Toya Holness said they invest $47 million annually for addressing discipline, staff training and crisis intervention.
"Crime in schools is at an all-time low," Holness noted. "We're continuing to invest in and expand critical school climate and mental health initiatives."
Some analysts are skeptical, saying the process is fueling the public school to prison pipeline.
Students said the situation is unfair.
"It's racist," stated Manhattan Maker Academy sophomore, Jennifer Gaspar, 15, who's Hispanic. "It's horrible we're still going through things like this as a people. It shouldn't be this way."
The report also showed that in 2016 there were 208 complaints by civilians against school safety officers: 89 for use of force, 15 for abuse of authority, 17 for offensive language and 87 for discourtesy.
"Police officers should never handcuff students who don't pose an immediate safety threat," said NYCLU Advocacy Director Johanna Miller. "And the NYPD should not treat schools as places to hunt for students they believe committed a crime off school grounds. Students should never be afraid to go to school."