Tamir Rice shooting probe: 1 officer fired, 1 suspended
Jason Hanna and Amanda Watts, CNN | 5/31/2017, 10:48 a.m.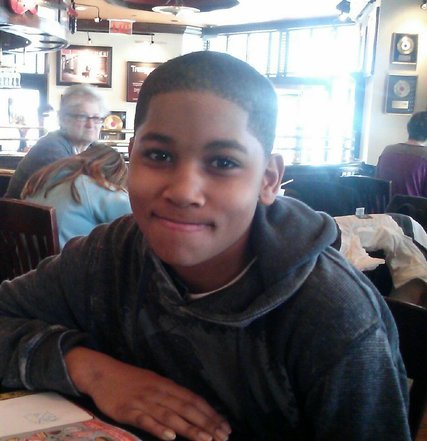 (CNN) -- Timothy Loehmann, the Cleveland police officer who fatally shot 12-year-old Tamir Rice in 2014, was fired Tuesday -- not for the shooting, but because investigators found he wasn't truthful about his employment history when he applied for the job, officials said.
The officer who was with Loehmann, Frank Garmback, will be suspended for 10 days because he violated tactical rules relating to how he drove to the scene that day, the city's public safety director and the police chief said.
An Ohio grand jury declined to criminally charge the officers in 2015.
None of the rule violations announced by Public Safety Director Michael McGrath and Chief Calvin Williams directly related to Loehmann shooting Rice outside a recreation center as the boy held a toy gun on November 22, 2014.
"After over two years of investigation by our agency, the county prosecutor's office (and) the sheriff's department, I think we've come to what we consider a fair conclusion to this process," Williams said.
Rice's mother called the actions against Loehmann and Garmback "deeply disappointing."
"I am relieved Loehmann has been fired because he should never have been a police officer in the first place -- but he should have been fired for shooting my son in less than one second, not just for lying on his application," a statement from Samaria Rice read.
"And Garmback should be fired, too, for his role in pulling up too close to Tamir," Samaria Rice said. "As we continue to grieve for Tamir, I hope this is a call for all of us to build stronger communities together."
Police union files action
Grievances were filed on behalf of Loehmann and Garmback, Cleveland Police Patrolmen's Association President Stephen Loomis told reporters.
Loomis said they had been prepared in anticipation of disciplinary action against the two officers.
"This is a politically motivated witch hunt," Loomis said. He added that he thinks there is no proof that Loehmann lied on his application, and even if he did, he shouldn't have been fired.
"We had him prepared," Loomis said. "There is no question in my mind that we're going to get Tim Loehmann's job back."
The death of Rice, who was African-American, came to exemplify the kind of complaints about excessive use of police force that have defined the Black Lives Matter movement.
The city settled a wrongful-death lawsuit last year with the Rice family for $6 million.
Loehmann's 2013 job application
Loehmann's firing took effect Tuesday morning, and Garmback's suspension begins Wednesday. The punishment stems from an internal investigation that resumed in earnest in January 2016 after the grand jury declined to charge the officers.
Loehmann applied to join Cleveland's police force in 2013 after resigning from the police department in the suburb of Independence, and after failing a written exam while applying for a job with police in Maple Heights.
But the internal review panel investigating the Rice shooting found he lied or omitted crucial information in his application's personal history statement, city officials said.