Meet these white people who didn't get the memo about wearing blackface on Halloween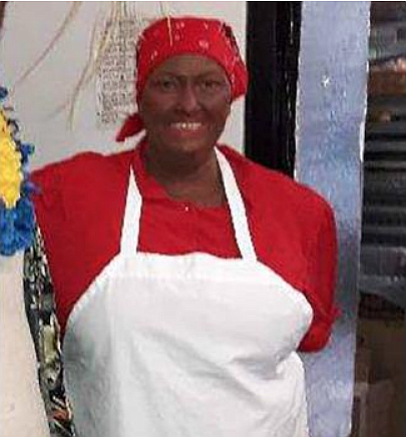 It seems every Halloween some white people still think it's fine to dress in blackface and publicize it on social media. This year was no different. Meet some of this year's offenders who decided to partake in racially offensive behavior for Halloween.
Staples worker dresses as a black Sharpie
Customers at a Staples office supply store in California got a shock when an employee was spotted wearing blackface and hair rollers. The employee made several excuses about her look including being a "Napa Valley spa guest" or a "beauty shop customer," according to reports. Managers at the store said that she was a black Sharpie marker and dismissed customer complaints. Staples released a statement saying the employee didn't know the makeup was racially insensitive and apologized.
South Dakota man under fire for Colin Kaepernick costume
Reports indicate that white South Dakota State University student Cole Paulson caused an uproar on social media when he dress like Colin Kaepernick. Photos surfaced of Paulson donning an afro wig and brown face makeup along with a sign that read "Will Stand for Money" while kneeling. He said he was impersonating the former NFL player who is known for kneeling during the national anthem to protest racial injustice. Paulson said he was "ignorant" about being racially insensitive and didn't mean to offend.
Police officer also impersonates Kaepernick
Reports indicate that University of Nevada, Reno police officer Antonio Gutierrez came under fire for wearing an afro wig, fake nose and a homemade 49ers jersey with a sign that read "Will stand for food." In statement the school's police chief apologized and the school said the officer would not be punished.
No punishment for college student who wore Kaepernick costume
Dickinson College in Pennsylvania said that there will likely be no consequence for a white male student who wore blackface and an afro in effort to criticize Kaepernick. The student was wearing a 49ers jersey while someone on the side of the photo was pointing a gun to his head. A school official said in a statement that the photo was "deeply offensive and reflected the exercise of very poor judgement" but was a "form of free expression."
White restaurant worker dresses as Aunt Jemima
Students from Flagler College in Florida protested after an employee at The Bunnery Bakery and Cafe dressed in blackface as Aunt Jemima. The employee took off the costume and washed away the makeup when customers said they were offended. The employee said she has a "very colorful family" and is not apologizing for the costume. The bakery later said in a Facebook post that they "are very sorry for our lack of cultural perspective and offer our sincere apology."