Bodak Yellow? The Brooklyn Nets? They both require explanations
Vincent Davis | 11/2/2017, 4:38 p.m.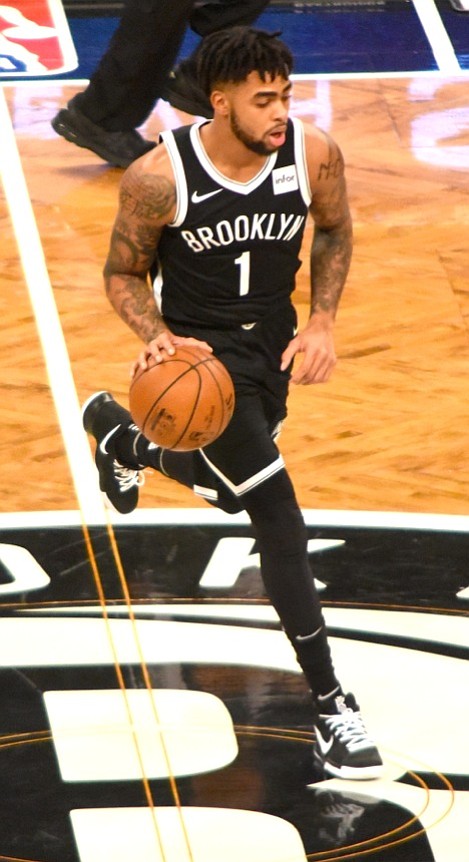 It's easier to understand why "Bodak Yellow" is the name of that Cardi B song than to understand the Brooklyn Nets' losses to the New York Knicks Friday night, the Denver Nuggets Sunday and the Phoenix Suns Tuesday, but each requires an extensive explanation.
Brooklyn, 3-5, has shown more promise than many had expected starting off this new NBA season, but has recently stumbled. Their loss to the Orlando Magic last week was somewhat explainable, especially after defeating LeBron James and the Cleveland Cavaliers the next night (Wednesday), a back to back, their first, thwarting the Cavs after a Cavs' last minute run. The Nets were able to bounce back, but to then get blown out by the Knicks, a 21-point loss to their inter-city rivals who had zero wins until Brooklyn entered Madison Square Garden on Friday, makes no sense. Neither do home losses to the Denver Nuggets (124-111) Sunday, and the Phoenix Suns, a 122-114 score Tuesday night.
The Knicks held Brooklyn's starting five to 40 total points scored, the beginning of their 3-game downward spiral. They were outscored by 19 points (40-21) of the third quarter of their game against Denver—the deciding factor. Brooklyn's head coach Kenny Atkinson credited the Phoenix players who took the court Tuesday night.
"They went on a run at the end of the game. They just took over," Atkinson said, acknowledging his team's poor performance and poor effort at making plays.
Nine missed free throws were also a problem. Brooklyn was able to get to the free throw line 30 times compared with the 24 trips by Phoenix, but Brooklyn missed nine, Phoenix only two. Phoenix also out-rebounded Brooklyn 66-44.
"It came down to missed free throws, missed blockouts, stuff like that," said Nets' guard D'Angelo Russell, who hit for 33 of Brooklyn's 111 points. His second 30-point game, and highest points totaled by any Net player so far this season.
"We could do a better job," said Rondae Hollis-Jefferson, who contributed 21 points and 7 rebounds. "I feel like we should definitely make better decisions, but that's on us as a team."
Brooklyn will have to work out their woes, figure it all out on the road. They embark on a five-game road trip, their longest so far, beginning in Los Angeles against the Lakers tomorrow (Friday), Phoenix Monday, Denver Tuesday, then Portland Nov. 10 and Utah on the 11th. Brooklyn's excursion to L.A. reunites them with center Brook Lopez, who they traded to the Lakers for Russell and center Timothy Mosgov during the offseason.
For Jefferson, it's now about the team staying together. "Keep believing in the process. Keep believing in each other. Keep believing in what the coaches believe in, and everything will change."