Celebrating Johnnie Wilder—Real soul and R&B bands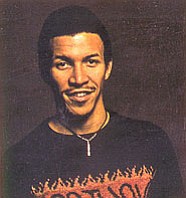 By music industry standards, in which success is measured for soul/R&B bands relatively low. The concept itself of a band in Black music is such an anomaly that a top-10 record on the R&B charts is all that's expected. If said group can squeeze multiple chart hits, then the label will be inclined to greenlight other projects. That is, until the proverbial wheels fall off.
A few bands, however, have slipped through the cracks and forged their own path. These few have managed to find lodging on the heralded Pop Charts, appease their core audience and as an added bonus have a song with generational impact. When you think of such bands, Earth, Wind & Fire, The Commodores, The Isley Brothers and maybe Kool and The Gang are probably the first and only names that come to mind. If you dig into your memory banks though, you'd find that another group that can check off those three boxes. Right off the bat with their first album, you had the pop hit, ("Boogie Nights") the funk ("Ain't No Half Steppin'") and that tune that affected the lives of millions ("Always and Forever")
I shouldn't have to ask, but remember Heatwave? On first listen to the classics from their debut album, "Too Hot to Handle," you'd have to. History will define the group for the unique falsetto of founding member Johnnie Wilder Jr. and the production/songwriting prowess of Rod Temperton, and rightly so. But just as integral a member, although unheralded as the band itself, was the grit bought to the vocal presentations by Keith Wilder. I'm sure Keith is making his case to his brother Johnnie and Rod right now, as the bandmates are once more united—this time in the spiritual sense. Johnnie Wilder passed in 2006, Temperton passed in 2016 and Sunday, Oct. 29, Keith Wilder,65, passed away in his sleep, confirmed by his cousin and bandmate Billy Jones to Dayton.com.
In a tribute on Instagram, Questlove, of the legendary Roots Crew, shared, "The Holy #Heatwave trinity comes to a sad close. In 1980, Johnnie Wilder, the bright falsetto light (and harmony monster) was in a horrific motorcycle accident which rendered him paralyzed & down for the count from being in the group full time. He fought the good fight but passed away back in 2006. The Spirit of the band was mastermind, Rod Temperton, whose work with Heatwave prompted Quincy Jones to hire him to in hopes of passing MJ some of that magic."
Questlove added about the passing of Keith Wilder, "Keith sang on a lot of my fav Heatwave joints ('Boogie Nights,' 'Groove Line,' 'One Night Tan' & the dramatic epic 'Therm Warfare'). He was the gruff voiced counterpart to his younger brother's velvet smoothness. Edwards to Kendricks, Jermaine to Michael, Gorrie to Stuart, White to Bailey, Levert to Williams practically EVERY monster soul group gave you more than one vocalist to focus on."
In tribute to Johnnie Wilder, find your favorite place to chill and add "Mind Blowin' Decision" to your play list.

Back at you next week. Til then, enjoy the nightlife.