Porzingis and the Knicks show early season promise
Jaime C. Harris | 11/2/2017, 4:37 p.m.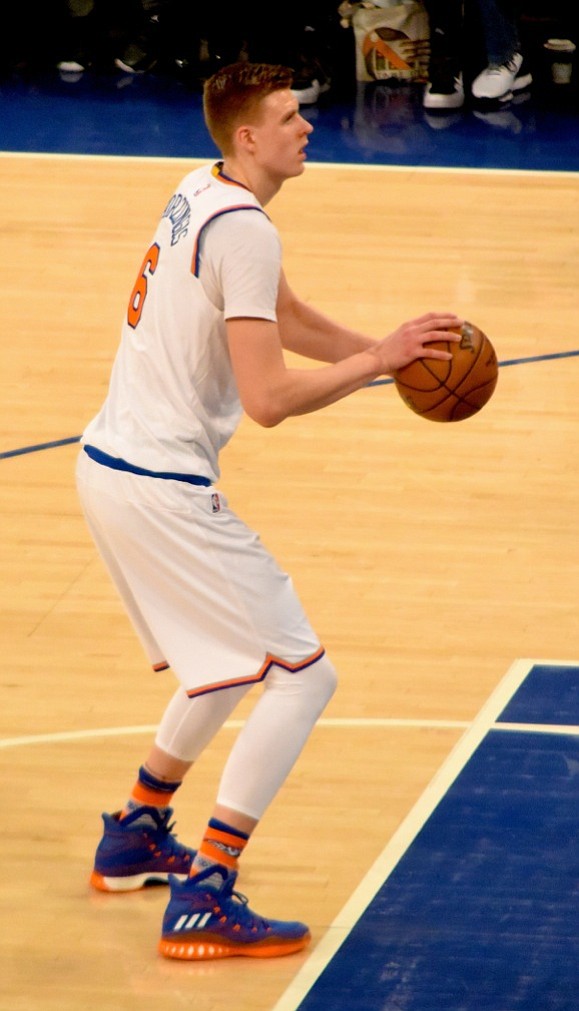 It would be characteristic for Knicks fans to have a cynical viewpoint of the team's unforeseen turnaround over the past week. Fans distinctly remember the Knicks standing at 14-10 a season ago before experiencing an irreversible collapse and managing only 17 more wins over their next 58 games.
They entered last night's (Wednesday) game at Madison Square Garden versus the Houston Rockets 3-3 and on a three-game winning streak after losing all five of their preseason games and their first three regular season games. The wins aren't as telling as how they defeated the Brooklyn Nets, Cleveland Cavaliers and Denver Nuggets in succession, the Cavaliers victory coming on the road Sunday. The offense has exhibited improved execution after being disjointed in the earlier games, and on the defensive side of the ball, the Knicks have shown better defensive principles and effort.
"The NBA is a funny thing," said Knicks point guard Jarrett Jack after a 116-110 victory over the Nuggets at MSG Monday night. "You get on the winning side of things, or you have just the smallest thing that could give you some momentum and it could build very easily."
The 34-year-old veteran Jack, playing on a non-guaranteed contract, has been instrumental in the Knicks' 180-degree turn. Their three straight wins leading into last night began when Jack replaced Ramon Sessions in the starting lineup.
As it should be, third-year forward Kristaps Porzingis has been at the forefront of the Knicks' collective advancement. Before facing the Rockets, Porzingis was averaging 29.3 points per game and demonstrating a level of confidence and certainty not seen over his first two inconsistent seasons. He scored a career-high 38 points against the Nuggets, doing most of his damage from the foul line in.
The 22-year-old's increased body strength and commitment to playing more in the post has created match-up issues for the opposition. Porzingis still shoots threes effortlessly but is more judicious in his attempts. Out of his 26 shots Monday, he was four out of seven from behind the three-point line.
Another reason for cautious optimism is rookie point guard Frank Ntilikina. The 19-year-old has impressed with his court vision, defensive potential and poise. He will no doubt experience a lot of growing pains, but concerns about whether he will be a central piece of the Knicks' rebuilding process for the moment are gradually dissipating.
The season is young and the Knicks will have many valleys and some peaks between now and April. But for the moment, their future looks to be trending in a positive direction.