The thought of terrorism may loom, but the New York City Marathon goes on
Vincent Davis | 11/2/2017, 4:25 p.m.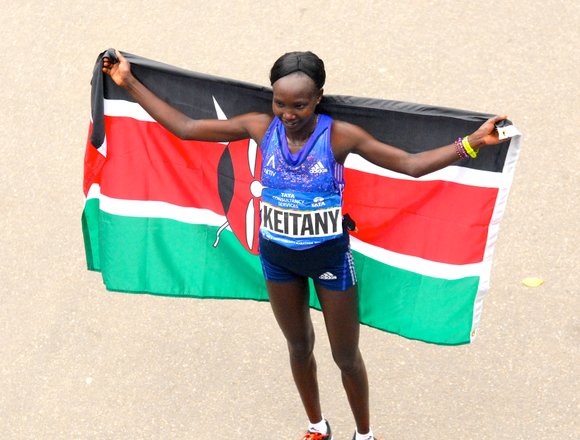 The terrorist attack Tuesday afternoon in Lower Manhattan, five days before the New York Marathon held on the streets of this city, is not only a reminder of 9/11 because of the vicinity in which it occurred, the World Trade Center area, but also a reminder of the April 15, 2013, bombing at the Boston Marathon.
Two homemade bombs were detonated 12 seconds apart. The bombs, separated by 210 yards, were planted by a pair of sibling terrorists, brothers, near the finish line of the annual event, killing three and injuring several hundred others. Sixteen participants lost limbs.
New York City Mayor Bill de Blasio and Gov. Andrew Cuomo assured the city during a news conference about the most recent attack that security would be intensified for the marathon, which draws hundreds of thousands of spectators throughout the 26.2-mile course. Participants run through the five boroughs, starting Staten Island and concluding in Central Park, Manhattan. The marathon attracts professional competitors and amateurs from all over the world.
In a statement, the New York Road Runners, the organizers of the event, said, "We are monitoring the situation closely with our city, state and federal agency partners, particularly the NYPD. For this weekend's marathon, as with all of our events, the safety and security of our runners, staff, volunteers and spectators is our top priority. Together with our agency partners, we have extensive safety and security measures in place, both visible and behind the scenes. We are constantly reviewing our plans with law enforcement and will consider any necessary modifications or enhancements."
Events scheduled yesterday (Wednesday) were immediately canceled or postponed, including their ceremonial Blue Line Painting. The organizers stated, "At this point, all other race week activities will continue as planned."
This year's runners, such as Kenyans Mary Keitany and Sally Kipyego and Molly Huddle from the United States, will have to remember that Sunday is the start of daylight saving time. They can get an extra hour of sleep, or arrive an hour early. Keitany, 35, about 4-foot-8, married and a mother of two, is the defending NYC women's marathon champion, a three-time winner. She is also the world record holder of the London Marathon, having won the women's only event in April 2017. Time? 2:17:01.