Women of color weigh in on R. Kelly and Weinstein
JORDANNAH ELIZABETH | 11/2/2017, 4:18 p.m.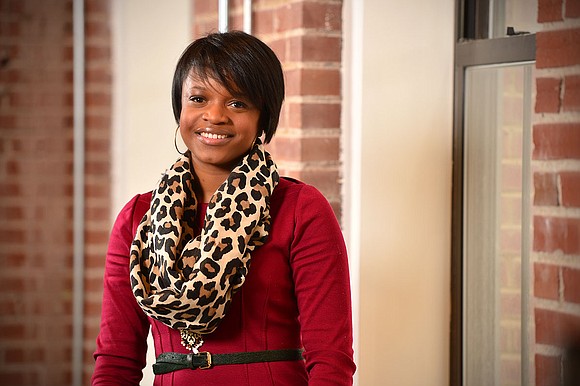 The newest account in the two-decade history of sexual abuse allegations against R&B musician and producer R. Kelly was made by former Dallas radio DJ, Kitti Jones, in a lengthy article in which Jones describes a two-year relationship with Kelly that was strange, controlling and rife with abuse. The former radio personality for Dallas hip-hop and R&B station 97.9 The Beat spoke about being beaten when she did not adhere to Kelly's strict rules, which dictated when she could eat and shower.
Jones opened up to Rolling Stone: "Despite the red flags, Jones was starting to fall for Kelly. She says as the singer began to confide in her more about past traumatic events like the deaths of his mother and childhood girlfriend, she began feeling protective of him. If people knew who he really was, thought Jones, they'd be more sympathetic."
"Rob kinda makes you feel like you have to defend him," she said. "It's like you and him against the world. If someone brought him up [in conversation], immediately a wall went up."
Even though the alleged couple's relationship started off showings signs of devotion and monogamy according to Jones, soon after Kelly asked her to quit her job and move in with him, and she began to learn the truth about his relationship and sexual lifestyle.
Rolling Stone continued, "Almost instantly upon moving to Chicago, Jones says, Kelly began governing nearly every detail of her life, starting with the requirement that she wear baggy sweatpants whenever she went out and text near-constant updates on her whereabouts. (A source who knew Kelly confirmed the singer's demands on Jones to Rolling Stone.) Jones says she was forced to text either the singer or one of his employees for even the slightest request. (Sample text message: 'Daddy, I need to go to the restroom.')
"Unlike on earlier weekend visits, Jones says she now had to 'stand up and greet daddy' every time he walked in the room. Jones could still travel back to Dallas to see her friends, but was tethered to her phone to supply continuous updates to the singer."
Despite Jones' candid account of her experience of control and abuse, Kelly's career continues nearly unscathed. In an interview with Cosmopolitan.com, activist Brittany Packnet spoke about Harvey Weinstein and R. Kelly in relation to Black women's sexuality and agency:
"But, you know, it's funny—there have been 58-plus accusers. The only person that he disputed was Lupita Nyong'o. Which to me was emblematic of the fact that he clearly had some kind of shame associated with being attracted to a Black woman. It's reflective of how society views Black women in an extremely binary way, where we are often two things all at the same time: Black women are simultaneously infantilized—like we have no agency and cannot handle ourselves—and hyper-sexualized. Like we are some kind of predatory, sexual being. Of course we want to have sex with R. Kelly no matter how old we are. Of course we want the sexual attention that we receive. Black women are looked at as children and as older than we really are, all at the same time.