The most important things we'll learn on Election Day 2017
Ronald Brownstein, CNN | 11/7/2017, 7:03 a.m.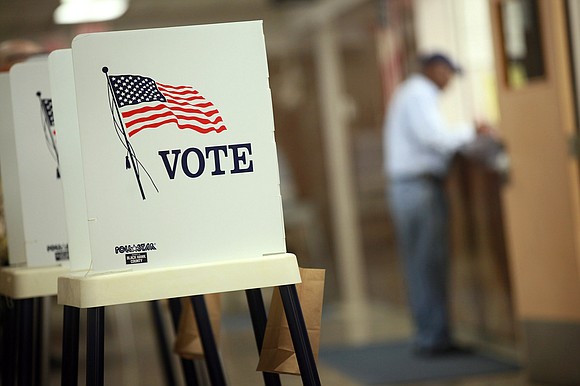 (CNN) -- The governor's races in Virginia and New Jersey usually receive heightened attention because they are the first big statewide races (except for special elections) after a new president takes office. But after all the tumult of Donald Trump's first months as president, this year's focus is even more intense -- for at least one of the contests.
The Virginia governor's race has been captivating, controversial and frequently cutting. Republican nominee Ed Gillespie, a long-time party operative and lobbyist, has dominated the campaign dialogue with a succession of racially tinged attacks on Democrat Ralph Northam, the lieutenant governor. Though Virginia has been trending Democratic, and final pre-election polls still show Northam leading, Gillespie's onslaught has shaken the soft-spoken Democratic nominee and unnerved party activists desperate to record their first big electoral win of the Trump presidency.
By contrast, the New Jersey race has been a relatively sleepy affair that has failed to engage much voter interest: Democrat Phil Murphy, a former investment banker and US ambassador to Germany, has consistently held a double-digit advantage in polls over Republican Lt. Governor Kim Guadagno, who has labored under the unpopularity of both Trump and outgoing GOP Gov. Chris Christie.
Still a big Murphy win, if combined with a Northam victory, would send a chill through other Republicans representing white-collar, cosmopolitan places, especially along the coasts.
Starting on Wednesday morning, both parties will be analyzing the results, but especially Virginia, for lessons they can apply to the 2018 midterm election. Here's a guide to some of the questions each side will be asking.
How big a shadow does Donald Trump cast?
For decades, in an early barometer of voter disappointment in a new president, the party that loses the White House in the previous year has usually won the gubernatorial races in both New Jersey and Virginia.
In Virginia that pattern held in every election from 1977 (when Republican John Dalton prevailed a year after Jimmy Carter's election) through 2009 (when Republican Bob McDonnell triumphed a year after Barack Obama's). Democrat Terry McAuliffe broke the mold in 2013, by narrowly winning the governorship the year after Obama's reelection. In New Jersey the pattern started later, but in every election since 1989, the party out of the White House has captured the governorship.
Exit polls in both states have found a close relationship between attitudes toward the incumbent president and the vote in the governor's race. That's been especially true among those who disapprove of the president. In 2009, about 9 in 10 of the voters who disapproved of Obama voted for McDonnell in Virginia and GOP nominee Chris Christie in New Jersey, powering their victories. In 2013, Christie again won 84% of Obama disapprovers, but Ken Cuccinelli, the polarizing GOP nominee in Virginia, only carried 81% of voters who disapproved of the president. Even though a narrow majority of Virginia voters disapproved of Obama, McAuliffe won because he captured a greater share of the approvers (91% ) than Cuccinelli did of the disapprovers.