Sheila Oliver becomes New Jersey's first Black lieutenant governor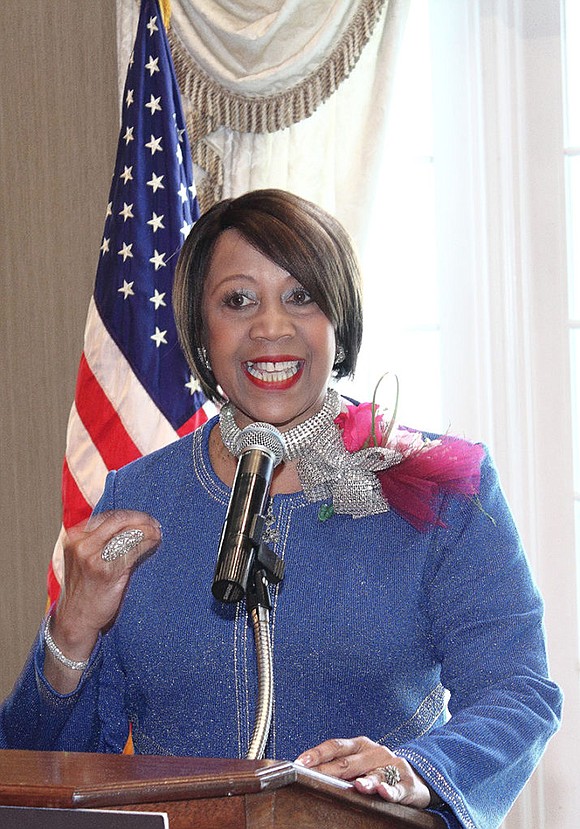 Democrat Phil Murphy won the New Jersey governor's race, making his running mate, Assembly Speaker Sheila Oliver, the state's first Black lieutenant governor. She is now the second highest-ranking official in the State of New Jersey.
Oliver was elected to her new title after Murphy won a sweeping victory over the Republican candidate, current Lieutenant Governor Kim Guadagno.
I certainly know how the legislature works," Oliver said during her campaign. "I certainly have relationships with 119 members of the state Legislature. And to run an effective government and to get things done, you need to cooperation in the state Senate, the General Assembly and the executive branch."
During her victory speech with Murphy, Oliver thanked her family for their support, along with Murphy and his family. She also thanked the voters.
"To the people of New Jersey who today overwhelmingly chose a new direction for our state and a new type of politics in the governor's office and asked me and Phil to lead this renewal, we thank you," she said. "This may not have been the first glass ceiling I have broken, but it is certainly the highest. I hope somewhere in this great state of New Jersey a young girl of color is watching tonight and realizing she does not have a limit to how high she can go."

Oliver, 65, is a native of Newark and is the first African-American woman Assembly speaker in New Jersey. She has more than a dozen years of legislative experience, serving in the lower house of the New Jersey Legislature since 2004. She also served on the Essex County Board of Chosen Freeholders from 1996 to 1999.
"Tonight I give you my word that I will certainly be a different kind of lieutenant governor," she said. "My commitment will be to create a stronger and fairer economy. Every New Jersey family needs to know that their future in our secure in our state."
Oliver added that she wants to make New Jersey the state where young people want to stay, attend college and start their careers and a place where older residents can "live out their golden years."
Oliver also highlighted that she will work to promote the value of women's rights. She noted that state government will be more inclusive. Murphy's opponent, Guadagno, ran several commercials during her campaign calling out Murphy for turning New Jersey into a "sanctuary state" a move many say turned off voters.
"Everyone will be welcomed and embraced in this administration," she said. "We will make New Jersey the state where the road back from the politics of Trump begins."