5 takeaways from the Democrats' big night
Eric Bradner, CNN | 11/8/2017, 7:10 a.m.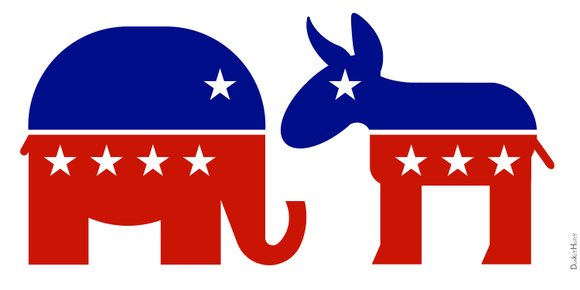 (CNN) -- After a year of doubts, recriminations and special election misfires, Democrats finally got the big victories Tuesday they'd so desperately craved in the year since Donald Trump won the presidency.
Ralph Northam won the Virginia governor's race and Phil Murphy took a New Jersey governor's office that had been in Republican Chris Christie's hands for eight years. Across the map, in mayoral contests, state legislative races and ballot measures, everything broke Democrats' way.
Republicans will wake up Wednesday in a nightmare: All of a sudden, full control of Congress might be in serious jeopardy. Trump's low approval ratings look toxic. And it could be much harder to convince incumbents to run -- and to recruit candidates into open-seat races -- in such a difficult environment.
Here are five takeaways from Democrats' big day:
1. The blue wave
Democrats won races large and small Tuesday, starting with the New Jersey and Virginia governor's races.
The party won hotly contested mayoral races in Charlotte, North Carolina, and St. Petersburg, Florida. In Maine, voters approved a ballot measure to expand Medicaid under the Affordable Care Act.
In Virginia, Northam didn't just beat Republican Ed Gillespie in the northern Virginia suburbs -- he crushed him. Consider Loudoun County near Washington: Democrats won it by 5 points in the 2013 governor's race, and 20 points on Tuesday.
Democrats were also within striking distance of flipping the 17 seats they needed to take the Virginia House of Delegates -- giving the party much more influence on redistricting in 2020.
It all gives Democrats a huge psychological boost that could help their fundraising and candidate recruitment. It could also accelerate the pace of Republican retirements, as Republican Bob McDonnell's win in the 2009 Virginia governor's race did for Democrats. Already on Tuesday, New Jersey Republican Rep. Frank LoBiondo announced his retirement -- creating another toss-up seat. There could soon be more.
2. Trumpism without Trump didn't work
Gillespie and Trump didn't campaign together. But Gillespie tried just about every trick in Trump's bag.
His television ads portrayed Northam as enabling the MS-13 gang by being soft on immigration enforcement. He picked up on Trump's culture wars, hitting NFL players for kneeling during the National Anthem and promising to keep Virginia's Confederate monuments up.
It was all an effort to convince Trump voters to turn out for a former lobbyist and George W. Bush aide.
It failed.
Gillespie did well in rural Virginia. But the Democratic base that slumbered through 2016 turned out in full force and the suburbs shifted dramatically in Northam's favor.
"Virginia sent a strong message that Trump-style division -- pitting people against people -- that is not the Virginia way. That is not the American way," Virginia Sen. Tim Kaine said at Northam's victory party.
Trump tried to lay the blame solely at Gillespie's feet, tweeting, "Ed Gillespie worked hard but did not embrace me or what I stand for. Don't forget, Republicans won 4 out of 4 House seats, and with the economy doing record numbers, we will continue to win, even bigger than before!"