Activist attorney Gloria Browne-Marshall runs marathon for cancer cause and late husband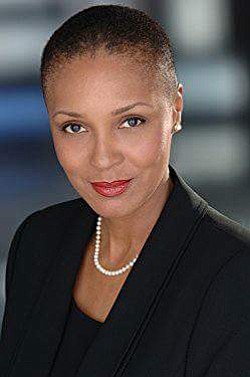 In honor of her late husband, Ernie Marshall, Gloria J. Browne-Marshall ran the 47th annual NYC marathon this past Sunday with the Gilda's Club. As an assistant professor of constitutional law at John Jay College of Criminal Justice, she is the founder of The Law and Policy Group, Inc., and an award-winning playwright. She has litigated civil rights and public law cases for the NAACP Legal Defense and Educational Fund, Inc., Community Legal Services and Southern Poverty Law Center. Her works include "The Voting Rights War: The NAACP and the Ongoing Struggle for Justice," "Race, Law and American Society: 1607-Present" (Criminology and Justice Studies) and "The Report on the Status of Black Women and Girls, and Race, Law and American Society: 1607-Present" (Criminology and Justice Studies). She has seven plays to her very prestigious name, including "Killing Me Softly,'' which ran at Bed-Stuy's Billie Holiday Theater in Brooklyn.
Even with all these accomplishments under her belt, Nov. 5, 2017, the graduate of the University of Missouri at Columbia, St. Louis University and University of Pennsylvania was New York Marathon participant 73273.
As many New Yorkers know, the annual marathon takes place on the first Sunday in November. Participants run throughout the five boroughs of New York City, starting in Staten Island and ending in Manhattan. The entire marathon is approximately 26.2 miles and has more than 50,0000 participants. "The last time I have ever done a run like this, I was in high school," Browne-Marshall chuckled as she was preparing for the run. "I won't mention what year it was, but it was certainly not last year."
On Dec. 5, 2016, Ernie Marshall died from complications associated with lung cancer. Browne-Marshall mentioned that her late husband's smoking habits contributed to his deficient state of health. She emphasized, "Please beware of what you are doing to your body. Everything we do to our bodies does have consequences. Smoking definitely impacted my husband's health, and I wish to anyone who has a current habit of smoking to stop while they are ahead." She noted that both she and her husband were affected by the toxic air of 9/11 as they were downtown around that time. "Our health state has been immensely effected by the aftermath. Many people may not realize, but there are civilians who are still dealing with health defects." Along with thousands of other civilians who were affected by this tragedy, she said she is watching pending
lawsuits with the NYS.
She said that she is still struggling with the loss of her husband, who did not let others know that he was suffering from lung cancer. As his primary caregiver, Browne-Marshall endured a lot, she admits. It was a rough time then and since, as she deals with the loss. The marathon was part of her efforts to keep busy, she said.
Marshall was an accountant and specialized in business management and e-commerce consulting. He was also an immediate relative of the eminent Supreme Court Justice judge and civil rights activist Thurgood Marshall.