Activist attorney Gloria Browne-Marshall runs marathon for cancer cause and late husband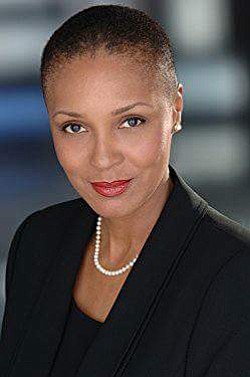 Browne-Marshall is also a civil rights attorney. She worked for the NAACP Legal Defense Fund and the Community Legal Services in Philadelphia. She earned her law degree from St. Louis University and her master's in government from the University of Pennsylvania.
The John Jay College of criminal justice associate professor teaches on the topics of gender, justice, race and law. Awards that she has earned from her work include the Ida B. Wells-Barnett Justice Award and the Wiley College Woman of Excellence Award. Browne-Marshall is also a member of the Alpha Kappa Alpha Sorority, Inc. and advocates for community service.
She noted sadly that she is part of a widows' club. She learned that the members of the club made sure they were busy so that they don't focus on the death of their loved ones.
She decided she should go in that same path. "Because I was so busy and I looked like I had everything together, people just assumed I was OK, but I wasn't. Just because someone may look like they are happy doesn't mean they are. It's really important for people to realize this. Especially in our communities, we don't deal with grief and mental issues properly."
Browne-Marshall is also a member of Gilda's Club. Gilda's Club is an organization that empowers cancer patients and their families by providing healthy lifestyle and educational workshops. Browne-Marshall related, "Gilda's Club has been a great support group. I have met so many wonderful people in this organization." Members joined Browne-Marshall to participate in the race. They believe it is important to participate in an opportunity to honor a loved one who was a victim of cancer. Just in this race alone, they were able to raise $3,242. This Thursday, Nov. 9, Gilda's Club will be hosting their 22nd anniversary benefit gala at the Pierre Hotel. Starting at 6 p.m., there will be a dinner, awards and a live auction.
"Gilda's Club gave me a lot of support," Browne -Marshall said, adding, "We really need to have resources in our community where we deal with bereavement."