British actor nabs coveted role in RSC production
NADINE MATTHEWS | 11/9/2017, 3:42 p.m.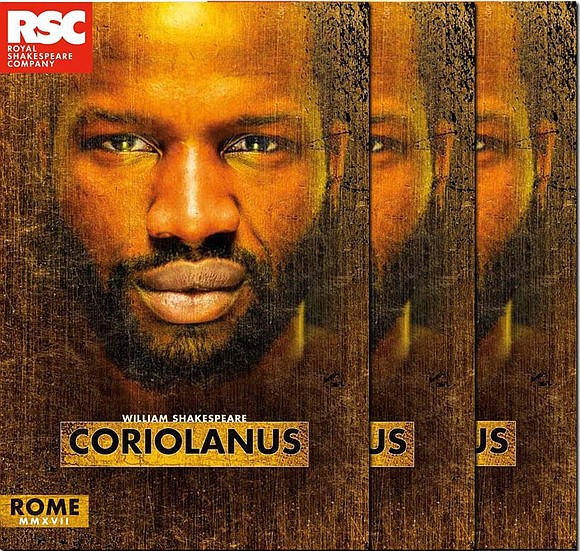 British actor Sope Dirisu was an average, fairly popular kid growing up in the North London suburb of Colindale. Speaking to the Amsterdam News via phone while vacationing in Scotland, he said he remembers himself as basically having been an average student "who did just enough to get by." He was always more into sports than acting and loved bicycling with his neighborhood friends.
His parents, Nigerian immigrants, were somewhat strict. He was also close to his grandfather, who he said loved the classics, such as Shakespeare. "He has all the books and stuff and was always trying to get us to read them but we didn't," said Dirisu.
When he hit his teen years though, there was a hint of his eventual chosen profession. He started participating in plays. He confessed, "I was at an all-boys school, and it was the only way that he could mingle with girls was by doing plays."
Dirisu, who is known on-screen for his roles in films such as "The Huntsman: Winter's War," and TV shows such as "Humans" and "Black Mirror," enjoyed acting occasionally but still didn't allow himself to take it seriously. His parents expected him to do something else with his life. At the University of Birmingham, he majored in Economics. However by that time, acting had begun to take hold of him.
"I was at university doing an economics degree and I wasn't necessarily enjoying myself." He said. "I was having more fun doing the acting."
On little more than a whim, he tried out for the Royal Shakespeare Company. To his surprise, he got in. He recalled, "The first time I worked with them, I was at the university and they had an amateur initiative. It was called the Open Stages course, and they wanted to see if you could put on a production of the play that would rival a professional production. They put on a production of 'Pericles' and I auditioned for that and I won the role."
Dirisu is doing extraordinarily well at something that he essentially stumbled into. He recently won the coveted role of Coriolianus in the Royal Shakespeare Company's latest production of the classic play of the same name. In addition, the production has been recorded and has been released in theaters around the country. It is playing at Symphony Space in New York City.
In the drama of political intrigue and class conflict, the character Coriolanus starts the play as the Roman patrician Caius Martius, who feels and expresses nothing but contempt for the working class populace, or plebeians, who have just mounted a revolt against the upper class patricians who have been hoarding all the grain while everyone else starves. Just as the mob is about to unleash violence on the outspoken Caius, the city gets word that they are about to be attacked by the neighboring Volscian people. Caius goes off to war and Rome is victorious, thanks to him. He is then given the name Coriolanus after the city, Corioli, he conquered and returns home. His mother convinces him to become a consul, but his hatred of the lower classes and offense at their demand for representation has not abated. In the end, he turns against them with all the intrigue, scheming, jealousy and dreadful consequences one would expect from a Shakespearean tragedy.