Dakota Staton, a versatile vocalist with fantastic rhythm
Herb Boyd | 11/9/2017, 3:42 p.m.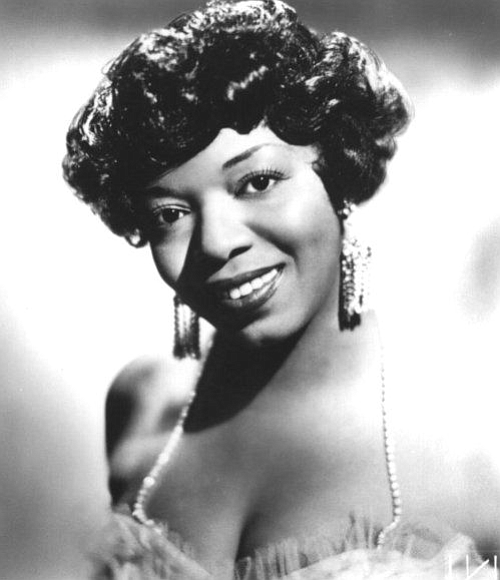 Whenever a notable person appears in a profile, particularly when that person is a relative or a close associate, I find it difficult to ignore that individual, and that is certainly the case with songstress Dakota Staton. Those of you who follow this column weekly know that last week I featured Fred Staton, who passed away at 102. He was Dakota Staton's older brother, and an equally talented musician.
Among his comments about his sister, Fred Staton cited that she was a Gemini, and she was born June 3, 1930, in the Homewood section of Pittsburgh. and began dancing and singing at an early age. After several years attending Filion School of Music, at 16 she starred in the stage show "Fantastic Rhythm." She attended George Westinghouse High School, which produced a number of stellar musicians, including Billy Strayhorn, Ahmad Jamal and her brother. Two years later, she was the featured vocalist with a band led by Joe Wespray, after a rewarding stint with the Kadets, a swing band.
After a lengthy residency at Detroit's famous Flame Show Bar, Staton began making a name for herself and attracting a large contingent of fans. Soon her voice was requested throughout the Midwest, and this increased popularity made an appearance in New York City a logical next step. As a headliner at the Baby Grand she drew standing room only crowds and a number of record producers, including Dave Cavanaugh of Capitol Records. He signed her and she released her debut single, "What Do You Know About Love?" in 1954. A year later, Downbeat magazine saluted her with its Most Promising Newcomer award.
Jazz might have been her forte, but Staton could hold her own in the rock 'n' roll, rhythm and blues realm, and she was often in concert with such major performers as Big Joe Turner and Fats Domino, when they were crowd pleasers at Alan Freed's rock 'n' roll showcases. Freed, on his daily WINS show, often played Staton's version of "My Heart's Delight." But those early recordings were dress rehearsal for her national acclaim with "The Late, Late Show" in 1957.
The recording was a crossover chartbuster climbing to No. 4 on the Billboard pop list. In 1958, she was equally impressive with "The Dynamic Dakota" and attained a No. 22 spot. Even more significant for her career was having Sid Feller as her conductor and arranger. They would have a highly successful collaboration that kept her on the charts and on the stage.
Along with her union with Feller was her marriage to Talib Ahmad Dawud, a trumpeter who introduced her to the Islamic faith, and for a while she performed under her Muslim name, Aliyah Rabia. As members of the Ahmadiyya Muslim community and the Muslim Brotherhood, they were often at odds with the Nation of Islam over their involvement in the entertainment industry. Whatever their differences, the controversy stalled Staton's fast rising career, but just a bit because her recording of "Crazy He Calls Me" in 1959 did fairly well on the charts, even if the crossover impact dimmed. Her marriage to Dawud ended in divorce.