Dwayne and Whitley attend HBCU Ford Drive2Greatness event in Texas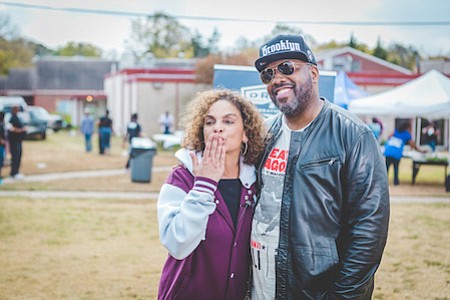 Actors Jasmine Guy and Kadeem Hardison—Dwayne Cleophus Wayne and Whitley Gilbert of NBC's "A Different World"—visited Terrell, Texas to celebrate with the community and students of Southwestern Christian College. The small HBCU of just 125 students is the grand prize winner of the inaugural Ford HBCU Drive2Greatness contest, which has awarded the school the Ultimate Homecoming Takeover experience, worth $150,000.
Culminating eight weeks of viral voting by HBCUs across the country, this accomplishment is the epitome of a David and Goliath story, as this very small college beat out all of the larger HBCUs across the nation for this amazing 2018 homecoming experience.