Millennials finding the urge to vote
SHANICE LEWIS | 11/9/2017, 4:54 p.m.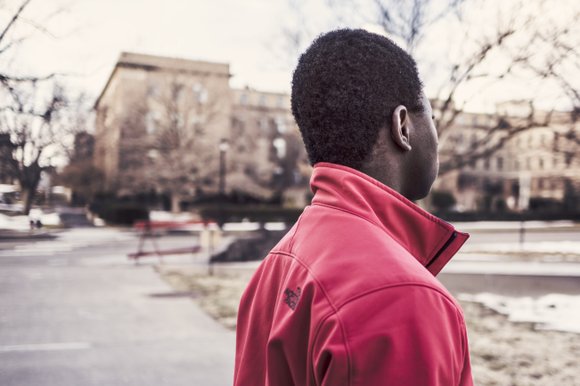 As Bill de Blasio rang in another expected victory with his mayoral win Tuesday, I was unamused and nonchalant, as I had been throughout this election season.
Up until a few days before the election, I had no idea who any of the candidates were or what they stood for. I wasn't aware of their plans or goals to make New York City better, and sadly, I had no interest. However, I did my due diligence in hitting the polls late Tuesday evening but felt as if I were blindly exercising my rights.
The lack of excitement was contrary to my first time voting back in 2012, and I'm concerned there will never be a time like that again.
It's been exactly a year since what I like to refer to as "dooms day," the day a very large number of people asked, "How much can we dismantle in four years?" On Nov. 8, 2016, those people took a leap of faith and elected a foul-mouthed, narcissistic provocateur into the White House, changing not only the lives of the American people but also American history. That day dampened the spirits of so many young Americans, including myself. It left me confused and questioning whether my voice really mattered, whether there is a such thing as moral conduct or if this depressing situation is the route our country would continue to take. I yearned for solace from my peers and found that they were searching for it too.
Finding the will to vote hasn't been easy, especially after the past year of witnessing political figures navigating the thin line of immoral and corrupt activities and behaviors. They continue to move behind closed doors and build alliances with affiliates that don't appear to be beneficial to the American people and could, quite frankly, be detrimental to our nation. These politicians leave behind a long trail of lies, deceit, secrecy and corruption without consideration of consequences.
The people representing us have embarrassed America in more ways than one. Their desire for money, power and status have overlooked the bigger picture, which is putting the needs of the American people first and finding ways to progress our nation.
I can't speak for all millennials, just those who I know or have spoken to who expressed their disappointment in the way our country has shifted. As deterred as many young voters may feel, they continue to show up at the polls, especially young women of color, and I believe that is the only solution.