NYPD cop found not guilty in shooting death of Delrawn Small
SHANICE LEWIS Special to the AmNews And NAYABA ARINDE Amsterdam News Editor | 11/9/2017, midnight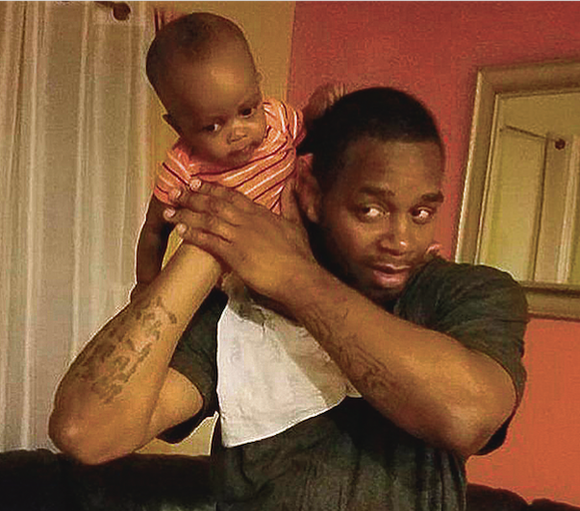 "We are demanding that Wayne Isaacs is released from the NYPD," Victor Dempsey said of the police officer who shot and killed his big brother last year. "We don't think that it is fair to society and to us that a known killer gets to walk around with a badge and a gun."
Thursday, Nov. 9, the family of police-shooting victim Delrawn Small will be gathering at Union Square, Manhattan at noon to demand justice for him. The family faced a harsh reality as the news was delivered that the killer of their beloved brother and father would get off scot-free.
In front of a stunned courtroom police officer Wayne Isaacs was acquitted on charges of second-degree murder and first-degree manslaughter after three days of deliberation by a jury.
Victor Dempsey and Victoria Davis, the brother and sister of Small released a statement: "We are devastated and outraged that the jury failed to ensure justice by not holding NYPD officer Wayne Isaacs accountable for murdering our brother. What Wayne Isaacs did that night— immediately shooting and killing our brother as he approached his car and leaving him to bleed out and die, when he had so many other options—was murder, in cold blood."
Several of Small's family members wailed at the injustice that came at the conclusion of the two-week case inside and outside the Brooklyn Courthouse, along with activists who have been along for the journey.
Isaacs, 38, was initially charged in the July 4, 2016, death of Small, who was shot three times after a brief confrontation with Isaacs on Atlantic Avenue in East New York.
Isaacs argued that he feared for his life as Small approached the driver's side window of his car.
Surveillance footage shows Small stumbling to the ground within seconds of approaching Isaacs' car. Small's girlfriend and two young children watched in horror as Isaacs fired three shots into Small. As Small laid on the ground, Isaacs exited his car and called a union rep rather than administer aid to Small, the prosecution argued.
Davis and Dempsey addressed the disappointment in the justice system and the lack of empathy for Black lives across America.
"Today, the justice system made a statement that it does not equally value Black life and the life of our brother Delrawn Small," Davis said. "The fact that officer Isaacs was Black does not diminish the systemic issues of racialized fear and the criminalization of Blackness that allow a jury to consider the killing of an unarmed Black man by a police officer as justified. We heard it in the defense's case that sought to paint our brother, the victim, as someone to be feared, playing into a historic, racialized fear of Black people in this country."
The family is calling on the newly re-elected Mayor de Blasio and NYPD Commissioner O'Neill to fire officer Isaacs from the police department because they believe he is not fit to protect and serve as a police officer should.
"An officer, who is so trigger-happy that he immediately shoots not once, not twice but three times and kills a civilian simply approaching his car, is a threat to public safety," Dempsey said. "I felt like I died [when I heard the verdict]. I cannot express it any other way. It literally felt like my brother was murdered twice. I was an overwhelming feeling. I was in shock. At that moment my whole spirt to fight was taken out of me. I could not move."