Virginia is for (Dem) lovers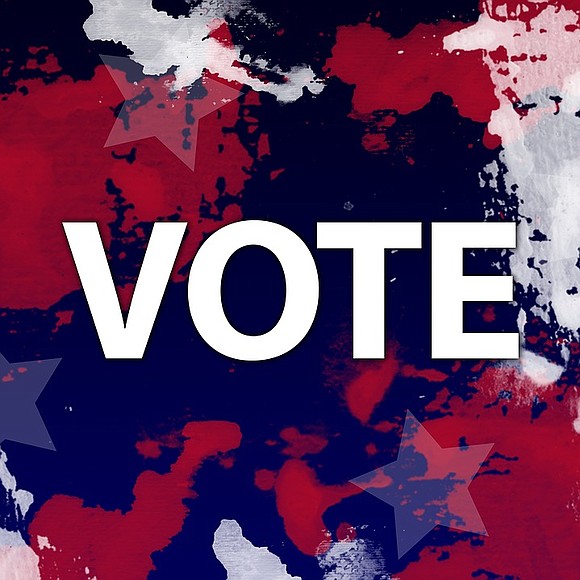 Democrats saw victories across the country as the progressive backlash to the 2016 presidential election proved to be a guiding force. One of the biggest examples of this happened in the state of Virginia.
In Virginia's gubernatorial race, Ralph Northam won decisively over his Republican opponent Ed Gillespie beating him 53.9 percent to 45 percent. Libertarian candidate Clifford Hyra took 1.2 percent of the vote.
Political pundits believed the race between Northam and Gillespie could be a harbinger of things to come for the Republican Party in the 2018 midterms. The wave of progressive backlash to the 2016 election of President Donald Trump got another shot in the arm with Northam's election.
"You know it was said that the eyes of the nation are now on the Commonwealth," said Northam to supporters Tuesday night. "Today, Virginians have answered and have spoken. Virginians have told us to end the divisiveness, that we will not condone hatred and bigotry and to end the politics that have torn this country apart."
The contest was filled with race-baiting around immigrant issues in particular. Gillespie ran a campaign attempting to put fear into Virginians on the subject of sanctuary cities, referencing the gang MS-13 for his anti-immigrant policies. Northam responded last week by saying he would sign a ban on sanctuary cities as governor. That didn't sit well with a vocal minority at his victory party chanting pro-sanctuary slogans and holding up pro-sanctuary signs.
Northam was criticized by Republicans for a campaign ad that featured a white man in a pickup truck with a Confederate flag in the back chasing a group of Black and Brown kids through the neighborhood. He was also criticized by the Loudon County NAACP for having flyers distributed in Northern Virginia that didn't feature any reference to his Black running mate, 38-year-old Justin Fairfax, who won the lieutenant governor election Tuesday.
But a Democrat taking the election from a Republican in the age of Trump was still a victory for local members of the American Federation for Teachers.
"AFT members across Virginia worked hard to elect Ralph Northam our next governor because Northam is the champion our families and our children need in Virginia," read a joint statement from American Federation of Teachers local presidents Tina Williams, Fairfax County Federation of Teachers; Thomas Calhoun, Norfolk Federation of Teachers; and Jeion Ward, Hampton Federation of Teachers. "We've worked by his side for years to ensure good jobs for Virginians, invest in great public schools and public services, and make Virginia a state that is welcoming to all and continues to be a vibrant place where people want to work, go to school and raise their families."
National AFT President Randi Weingarten said Northam's election was a "strong rebuke to the dirty, fear-mongering campaign run by Gillespie and Donald Trump to divide people so they could push their anti-worker, anti-immigrant, anti-public education agenda across the state."
Another major victory for Dems in Virginia came courtesy of Danica Roem. Roem became the first openly transgender person elected to a U.S. statehouse after defeating anti-LGTBQ incumbent Robert Marshall for a delegate election seat. Marshall referred to himself as the state's "chief homophobe" and authored a so-called bathroom bill that didn't make it to the floor. He also refused to debate Roem and refused to acknowledge his opponent, addressing her as "he."