Where to stay in Cape Town, South Africa
MEGAN PINCKNEY | 11/9/2017, 3:52 p.m.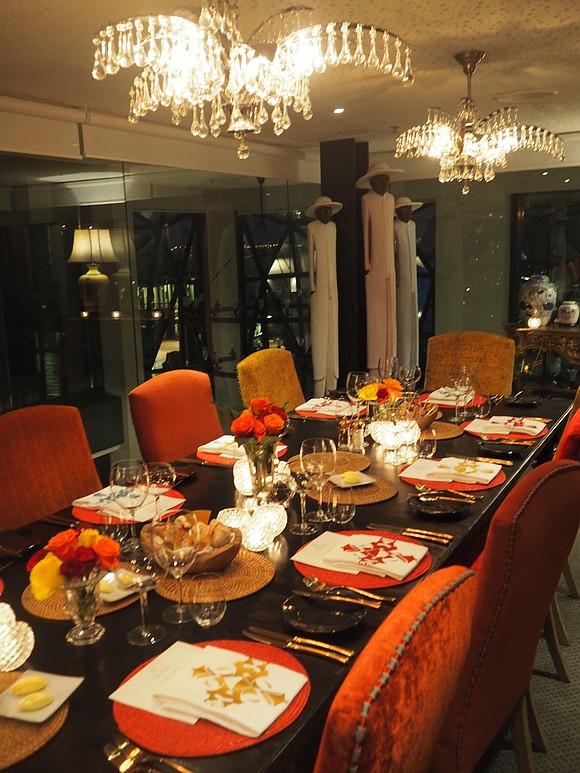 With dozens of lodging options all over the city, and a variety of neighborhoods with different characteristics and opportunities, choosing a place to stay while in Cape Town can be quite challenging. While on my trip, I was fortunate enough to experience three different hotels and found that each offered a different perspective of the city.
The first place we stayed was the Westin Cape Town. The best thing about this hotel is that it offered a sense of familiarity in a city that was so foreign to me. The hotel was designed with the same aesthetic as all of the other Westin properties I've stayed at—even exuding the same scent that I've come to relate so closely to the Westin brand. The rooms are standard in size and features, although lacking the number of plugs needed to charge every last device throughout the night. The hotel offers a spa and a club-level breakfast buffet that's worth a stop in. The biggest draw for this hotel is the fact that it is connected to the city's convention center, making it the perfect place for convention groups to stay. Although the hotel is located among the city's scattered skyline, it isn't really walking distance to anything worthy of visiting. You'd have to catch a taxi or car service almost everywhere you want to go. However, the Westin Cape Town is an affordable lodging option with standard rooms
starting at $230 per night.
The second hotel we experienced, the One and Only Cape Town, was much more luxurious than the first. Situated on the Victoria & Alfred Waterfront, beneath a breathtaking view of Table Mountain, the One and Only provides guests with the ultimate resting stop during their South African adventures. Every afternoon in the lobby you'll find an exquisite high tea setup, and every evening the lobby bar will be filled with cocktail specialists who can whip up a custom cocktail based on your own personal taste. Archie, one of the hotel's finest bartenders, created a custom cocktail for me that was worthy of an Instagram post and was as delicious as it was beautiful! The lobby is also where you'll find award-winning restaurant Nobu and Reuben's, where we enjoyed a complimentary buffet breakfast every morning.
Guests are welcomed to their rooms with bottles of the region's finest wine and plates of fresh fruit. There are several different room and suite options, but most come with a balcony to enjoy the view of the waterfront and Table Mountain. We stayed in a marina Table Mountain room and enjoyed how spacious and technologically advanced it was. Most guest rooms are located in Marina Rise, the main building, but a few suites are located across the waterway on the same island where the serene spa is located.
One of the One and Only's best attributes is its proximity to the action. You are within walking distance to all of the lively V&A Waterfront restaurants, shopping and entertainment. Another special quality this hotel has is its concierge staff, who go above and beyond to help their guests. With very little notice, Tashwin, a skilled concierge at the One and Only, booked us a reservation for four at a trendy Cape Town restaurant that usually needs notice well in advance. The service and style of this hotel make their expensive price tag worth it. A night here can set you back $1,000 for