Where to stay in Cape Town, South Africa
MEGAN PINCKNEY | 11/9/2017, 3:52 p.m.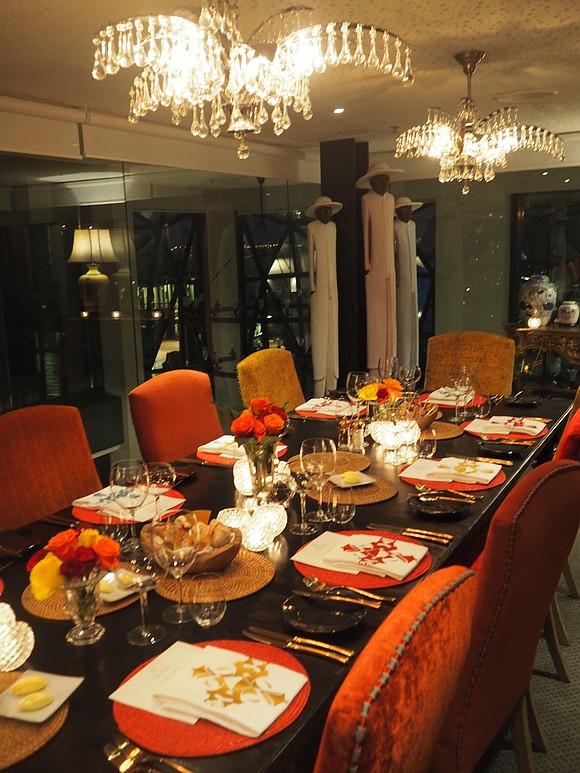 a standard guest room.
The third hotel I experienced in Cape Town was the ultra-luxurious, ultra-hip Silo Hotel. And although it just opened its doors this year, the Silo is already on track to becoming the most expensive hotel in the entire country. Located in the elevator portion of a historic grain silo complex, it sits atop the brand-new Zietz MOCAA—the continent's largest collection of contemporary African art and the city's newest popular attraction. The hotel itself is striking, making it hard to ignore among the other structures near Table Bay Harbour, in part because of its geometrical, crystal-like glass windows that anchor each of the guest rooms. Because the hotel's main lobby is actually located up on the sixth floor, the first floor has a pseudo-front desk and a waiting area fully decked out in modern, colorful African art and textures. There are only 28 guest rooms in the Silo Hotel and one penthouse, which attracted the likes of Justin Bieber while he was on tour. Most of the guest rooms are suites with a bedroom found on a mezzanine level, like the superior suite I experienced. The standard rooms start at $1,300 a night, and the penthouse goes for nearly $5,800 a night. If neither of those prices is in your travel budget, you can still have the Silo experience. Make it a point, whether you're a guest or not, to head to the city's newest hot spot: the Silo's rooftop. There you can enjoy specialty cocktails, delightful appetizers and 360-degree views of Cape Town. If you're a guest, you can also enjoy a dip in the rooftop pool. While the rooftop is the perfect place to end your afternoon or begin your evening, the best place to spend your evening (especially your Saturday evening if the one Saturday I was there was any indication) is at the super-hip Granary Café, located on the sixth floor. The night I was there every table in the restaurant was filled with an eclectic group of young professionals enjoying dinner before a night on the town. The atmosphere was the perfect place to begin your night. But don't think you'll get in either the restaurant or the rooftop by just showing up. Both require a reservation for entrance. The Silo also has the option of a private dinner room, The Wisdom Room, which can seat up to 22 people. The Silo Hotel exudes cool and is the definition of "the
place you want to be."
Megan Pinckney (@shadesofpinck) is a retired beauty queen turned lifestyle blogger who loves exploring the world and writing about it.