The Black church and the future of Obamacare
Why Black Faith Leaders Must Lead the Fight for Healthcare Access
Julianne Malveaux (NNPA Newswire Columnist) | 11/14/2017, 6:58 a.m.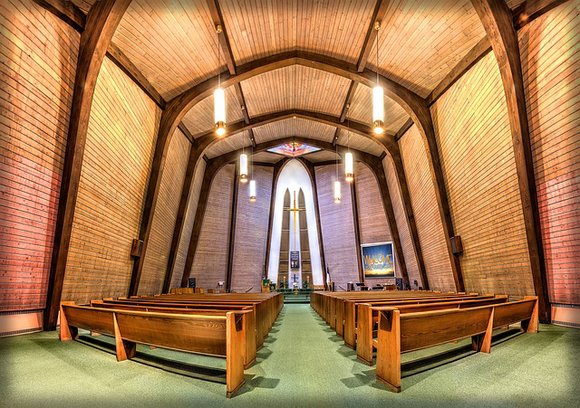 There are consequences to not enrolling. If you don't enroll by December 15, you may have to wait a whole year before getting access to affordable healthcare and the subsidies available under ACA, and you may have to pay a fine for not enrolling. Some states (California, Washington, Minnesota, Colorado, Massachusetts and Washington, D.C.) will allow enrollment until January, but most will close enrollment on December 15. Even with a longer enrollment period, the best thing to do to ensure that the people who need health insurance get it is to encourage them to enroll early.
Helping people enroll for ACA benefits is not only a public service, it is also an act of resistance to "45's" pernicious attempts to undermine President Obama's signature piece of legislation. To be sure, the ACA is not perfect, but it is responsible for expanding the base of people who can get affordable health insurance.
This example of Faith in Action may be a template for other ways to use the church to organize resistance. The novelist Dr. Daniel Black (author of "Perfect Peace: A Novel") recently gave a talk in which he described our churches as the backbone of the Black community. Disagree with your pastor, or with the sermon if you will, he said, but still get to church for the sense of community that can only be found there. While the Black church is less impactful than it was in 1963, when most of us could be reached through church announcements, it is still a place where we gather and share information. If you don't usually go to church on November 12, when the #SOULS2ENROLL weekend campaign kicks off, consider making your way there to check this campaign out. If you do go to church, encourage your pastor to participate.
Julianne Malveaux is an economist, author, and Founder of Economic Education. Her latest book "Are We Better Off: Race, Obama and Public Policy" is available via amazon.com. For booking, wholesale inquiries, or for more info, visit www.juliannemalveaux.com. Follow Dr. Malveaux on Twitter @drjlastword.