Police fatally shoot knife-wielding man in the Bronx: law enforcement sources
PIX 11 NEWS | 11/14/2017, 6:24 a.m.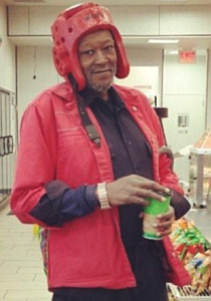 Police fatally shot a knife-wielding man in the Bronx Monday night, officials said.
They responded to reports of a person stabbed in the lobby of a Hughes Avenue building around 7:45 p.m., police sources said. The alleged attacker, identified by police sources at 67-year-old Cornell Lockhart, stabbed two female security guards at the building with a steak knife.