Black celebrities being inducted into inaugural class of the East Orange Hall of Fame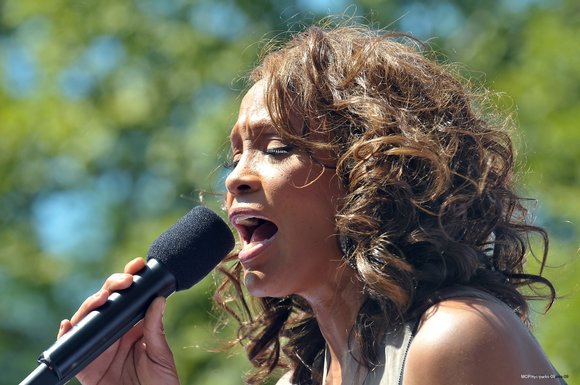 Actor John Amos, rap group Naughty by Nature, Queen Latifah and Dionne Warwick are among the those being inducted into the inaugural class of the East Orange Hall of Fame.
An awards gala is scheduled to take place Saturday, Nov. 25, at the Cicely Tyson School of Performing and Fine Arts in East Orange. The gala is being hosted in conjunction with the East Orange School District.
The celebrities are among more than 30 other honorees being inducted. The inaugural class of inductees entered into the city's archives are from several groups representing different forms of achievement and contribution.
Judge Theodore N. Stephens, chairman of the EOHOF Organizing Committee, said, "This is a milestone occasion to pay tribute to the pioneering legacy of innovation and achievement that is deeply embedded in our cultural heritage in the great City of East Orange. Proceeds from the event will benefit youth development and cultural enrichment programs."
Current and former East Orange residents were invited to recommend deserving East Orange natives. Public recommendations were taken into consideration by a selection committee when determining the top nominees. The public voted in April to determine who would be inducted.
"The establishment of the East Orange Hall of Fame provides a portal and lens through which we can share an authentic and compelling narrative to 'tell it like it is' about our 'grand and glorious' past—the people, places and institutions that have placed our community at the forefront of national and global recognition—while serving to inspire greater achievements among future generations," Stephens remarked.