Make America Great Again—Trump Must Go! #42
EDITORIAL | 11/16/2017, midnight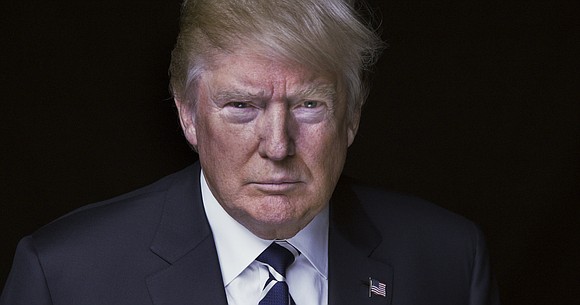 President Trump's 14-day tour of Asia ended Tuesday, but the problems that continue to nibble away at his tenure and administration show few signs of abating. In fact, the issues at home may be even worse and more difficult with a key GOP candidate under fire for sexual harassment and the Democrats scoring major victories across the nation.
But let's look at the results of his first tour of Asia and two meetings that demonstrated a foreign policy increasingly ambiguous and incoherent. His meeting with Russian President Vladimir Putin was momentous, and it was astonishing to hear Trump said he believes what the Russian leader had to say about meddling in the 2016 presidential campaign.
"I really believe that when he tells me that, he means it," Trump said of Putin after he was asked about the possible meddling. For Trump to say he swallows this answer is in complete contradiction to the ongoing investigation and findings thus far by special counsel Robert Mueller.
But we should not be surprised about such acceptance given that Trump is the purveyor of fake news and known to dispense ahistorical, unfounded facts and information.
Even more disturbing is to see Trump in celebration with Rodrigo Duterte, the president of the Philippines, a man who has been called the "Trump of the East." We have to presume that birds of a feather flock together, each quick to applaud the other's punishing stance on traffickers of illegal drugs.
They discussed a number of topics during their brief meeting, but very little has been reported about the violation of human rights that is pervasive under Duterte's rule.
Now that Trump is back on his roost, the most critical issue on his agenda is how to deal with the problem facing Roy Moore, the Republican nominee for the Senate seat in Alabama once held by Jeff Sessions. As usual, Trump equivocated on the matter, saying comments much like his "both sides" response during the Charlottesville incident. In his estimation, "It is pure allegation and we cannot allow that to destroy a person's life." Meanwhile, five women have come forth charging Moore with sexual harassment or inappropriate behavior.
Trump vouches for Putin, embraces Duterte and has nothing but "I have to see what's happening" when it comes to Moore.
Whether foreign or domestic policy, Trump has expressed an unwavering ambiguity, a bumbling incoherence, and add these two reasons for our call that to Make America Great Again—Trump Must Go!