'Murder on the Orient Express'—Take this thrilling train ride
T.A. MORELAND | 11/16/2017, 1:09 p.m.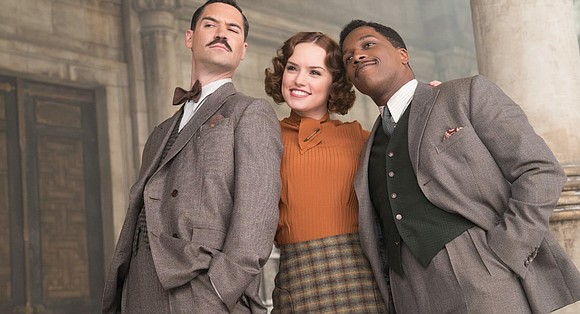 Agatha Christie's 1934 classic whodunit returns to the big screen for the second time (the first version was filmed in 1974). In the 2017 version Kenneth Branagh directs and leads an all-star cast, including Penélope Cruz, Willem Dafoe, Judi Dench, Johnny Depp, Michelle Pfeiffer, Daisy Ridley, Leslie Odom Jr. and Josh Gad. "Murder on the Orient Express" is the story of 13 first class passengers traveling on a luxury train to London when one of the passengers is found dead in his cabin, the victim of multiple stab wounds.
Hercule Poirot (Branagh), an internationally known detective, happens to be on board and is coaxed into solving the brutal crime. The film takes viewers though Poirot's painstakingly thorough examination of the suspects and their possible motives.
The film is a fascinating, far-fetched, yet definitely entertaining film. And it's a See It!

It has a "Titanic" feel to it. Wealthy passengers travel opulently to their destination. Like "Titanic," the mode of transportation is damaged. In "Titanic," it's an iceberg; in "Murder," it's a snowy avalanche that derails the train.
Although I was familiar with the story title, I was unaware of how the crime would be solved, which added additional intrigue to the mystery. And the outcome is truly a surprise.
Again, this film has a star-studded cast, which enriches the production. "Murder" gets an "A" for cast diversity. There is a Black man (Odom Jr.) and a Hispanic man (Manuel Garcia-Rulfo) among the 13 passengers. Further, there are many characters of color in background and small roles. Movies set in time periods such as the '30s often have all-white casts, as if people of color only came into being in the '60s and '70s.
Additionally, the cinematography is creative and exceptional, with scenes shot from a multitude of angles and ranges.
"Murder on the Orient Express" is rated PG-13 and is 116 minutes. It's a See It!