New Jersey mayors release report on urban policies for Governor-elect Phil Murphy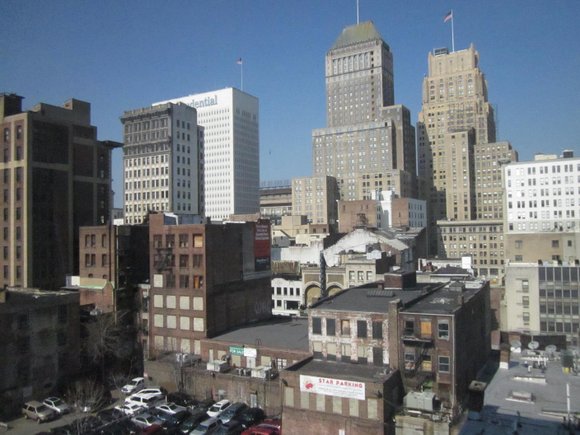 Five New Jersey mayors released a new report this week created by the New Jersey Urban Mayors Association designed to help Governor-elect Phil Murphy and his team better understand the issues facing New Jersey's cities.
The mayors participating in the release of the report are Perth Amboy Mayor Wilda Diaz, president of the New Jersey Urban Mayors Association, Newark Mayor Ras Baraka, Bridgeton Mayor Albert Kelly, Camden Mayor Dana Redd and Trenton Mayor Eric Jackson.
The report, titled "Designing Public Policy for a Thriving New Jersey," was released Wednesday at the Sheraton Atlantic City Convention Center Hotel's Pearl Ballroom in Atlantic City.
The mayors discussed issues facing New Jersey's cities, including school funding, host city issues and economic development. The report focused on three case studies that attempt to put each of the key issues into focus and demonstrate how the mayors can interact with each other and come together to form solutions.
According to the census bureau, eight cities are classified as "urban center," including Newark, Jersey City and Camden. More people are moving to these cities at a high rate. The census said that Jersey City, for example, saw a 9 percent increase in population from 2008 to 2016.
During his campaign, Murphy spoke about several ways he wanted to improve the Garden State's urban centers, including raising minimum wage to $15 an hour, expunging criminal histories and restoring the right to vote to offenders just out of prison.
While on the campaign trail, Murphy pledged to create a public bank that would help the unbanked, small businesses and those who need affordable college loans.
"It will help those who, for too long, have been ignored by the financial system, especially urban high-school graduates who need affordable loans and small businesses owned by women or persons of color that need capital to grow," Murphy said. "Our small businesses, as a whole, will lead in creating new jobs."