Touro College to hold anniversary gala at the Schomburg
11/16/2017, 1:52 p.m.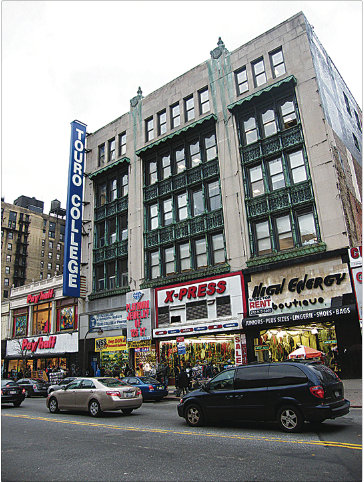 Touro College of Osteopathic Medicine is holding a 10th anniversary gala at the Schomburg Center for Research in Black Culture Dec. 6 at 6:30 p.m. to celebrate the launch of the school and contributions of its founders, who opened it in 2007 in Harlem with a mission to educate underrepresented minorities and serve the underserved.
The festive occasion will honor TouroCOM's founders and its Community Advisory Board. The CAB has provided guidance to the school and served as a liaison between the community and the college to help the school meet its goals. Among its key accomplishments is the establishment of a scholarship fund to give underrepresented minorities the opportunity for a medical school education. Proceeds from the gala will benefit the fund.
Dr. Hazel Dukes, president of the NAACP New York State Conference, is among the founding CAB members to be honored and she will be speaking at the event.
RSVP for the event or donate to the fund at tourocom.touro.edu/gala.