Cosmopolitan Review: November 23 - November 29
YVONNE DELANEY MITCHELL | 11/21/2017, 3:40 p.m.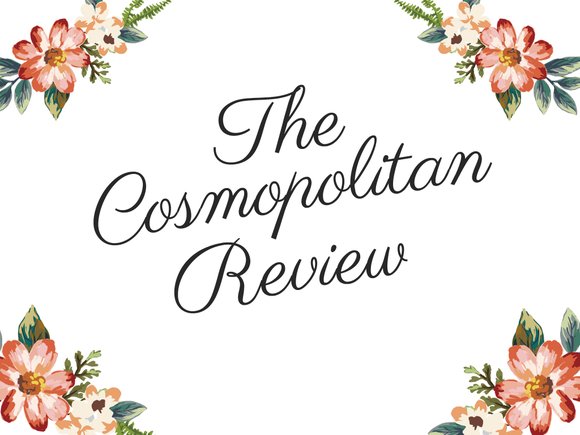 Happy Thanksgiving. It's always such a lovely time of year because it marks the beginning of the holiday season and reminds us all that we have so much to be thankful for. Traveling for Thanksgiving this year is Bill Palmer, who along with his daughter Michele and her husband Rob, and sons Timothy and Tyler, will celebrate in Hilton Head, S.C. It will really be a celebration because Timothy no sooner returned from his tour of duty in Afghanistan that he began college at Auburn University, located in Auburn, Ala. It's amazing how many colleges there are in Alabama, practically one in every city. Other than the most famous of them all, Tuskegee University, located in Tuskegee, Ala., who knew?
The National Trust for Historic Preservation, in partnership with the Ford Foundation, JPB Foundation and the Open Society Foundations have created a special spinoff initiative entitled the African-American Cultural Heritage Action Fund for the purpose of restoring and maintaining Black American historical sites. According to their mission statement, the purpose for creating this fund is "to draw attention to the remarkable stories that evoke centuries of African-American activism and achievement, and to tell our nation's full history." If you go to the website https://savingplaces.org/african-american-cultural-heritage#. You get a triple treat: a chance to see a video of actress and activist Phylicia Rashad, who previously campaigned to protect the Brainerd Institute in South Carolina, a school established in 1866 for freed slaves; a photo of Madame C.J. Walker, America's first Black female millionaire; and a link where you can make a contribution to the fund. Additionally, the site is filled with visuals and facts and makes for a good read.
Still running at 102 years old basically sums up the about to be released new book by Ida Keeling titled, "Can't Nothing Bring Me Down: Chasing Myself in the Race Against Time." Keeling wrote of her motivation for getting up and getting out as being the period after her two sons were murdered, less than three years apart. "I was feeling so blue, my psyche had slowed down and it felt like I was moving around in a bowl of thick oatmeal," she wrote. "Not a pleasant feeling."
Keeling credits her daughter Cheryl, herself a runner, with saving her life by pleading with her to run for the first time at the age of 67. Running is "an answer to grief, stress, obesity, bad health and bad habits," Cheryl wrote. "It is a survival tool." Keeling further wrote, "The thing about feeding yourself negative information is it always slows you down. Just find the nice, kind, supportive people and bring them into your circle. Let the others find God in their own way and in their own time." The book, which will be released in February is available for pre-orders.
The 10th annual Fountain House Associates Fall Fête, celebrated with cocktails and dinner at the Racquet and Tennis Club, while simultaneously raising awareness and funds. FHA is the world's leading model for mental health treatment, and the associates never tire of serving those who need it the most. Receiving the Fountain House Advocacy Award was George Petrides for his work helping people affected by mental illness. It is not only those who are affected directly with mental health issues but also their friends and family who need help. And for working with them, Petrides well deserved his award. Petrides knows firsthand what life is like for someone who has a mental health condition. He has had to contend with bipolar II disorder for most of his life. To hear Petrides' story, tune into the web at www.bipolarperspectives.org.