Zimbabwe President Comrade Robert Mugabe resigns
AEED SHABAZZ with additional reporting byGlobal Information Network | 11/21/2017, 11:26 a.m.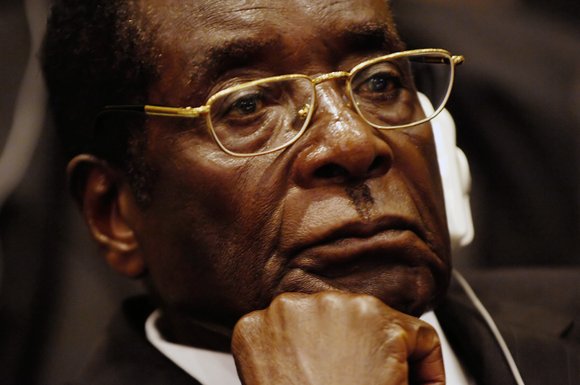 After several days of conflicting reports and confusion, Zimbabwe's parliamentary speaker, Jacob Mudenda, announced Tuesday, Nov. 21, 2017, that President Robert Mugabe has resigned.
Reuters reported that in a letter, Mugabe said the decision was voluntary.
The resignation takes immediate effect, ending 37 years in power. A letter submitted to parliament by Mr. Mugabe said his decision to resign was voluntary. Observers note that the way is now clear possibly for Emmerson Mnangagwa to take power. He was appointed interim leader of Zanu-PF at a meeting on Sunday.
 The military has said it has no intention of staying in power and, according to the constitution, Mnangagwa takes the place of Mugabe as head of state and commander-in-chief of the armed forces.During a speech on Sunday, Mugabe appeared to acknowledge the rising discontent from inside his party and from the security forces. "I as the President of Zimbabwe and their commander in chief do acknowledge the issues they have drawn my attention to… These were raised in the spirit of honesty and out of deep and patriotic concern." He suggested that a conversation within the party could return the country to normalcy "so all our people could go about their business unhindered, in perfect peace and security, assured that law and order obtain and prevail as before."
"The Zimbabwe political episode should be seen as an epilogue of all those that shift allegiance for benefit of personal interests," wrote Chindefu Aubrey Kasonu, a Lusaka, Zambia-based reporter for Journalists for International Peace in an email to the AmNews days before the president resigned. "Being supported by an army, whose role is to keep peace and thwart aggression from foreign forces, is not a guarantee of prosperity in the nation."
He continued, "Zimbabwe our neighbor is undergoing a political metamorphosis that shall be remembered in African history for a long time. We need to adhere to the spirit of comradeship and avoid being led and swayed by windy spokespersons. If you really analyze the situation, most people against President Robert Gabriel Mugabe, have amassed a lot of wealth using RGM and today they see themselves as liberators, and Zimbabwean citizens don't see this exactly. These same people are being the most vocal for the removal of RGM to conceal their loot and side with the masses.
"What is not spoken of by most commentators is the impact of Mugabe's downfall on the expectations of Zimbabwe's workers and young people. The military, ZANU-PF and the opposition parties are all promising democratic and economic rebirth, even as they plot to ensure their own continued rule and the hiving off Zimbabwe's key assets to various global investors. Under these circumstances, the false unity evident at Saturday's [Nov. 18] anti-Mugabe rally will inevitably give way to renewed political and social conflict."
Even as late as Monday, the news out of Harare, Zimbabwe's capital, was that 93-year-old Mugabe, who has been in charge for 37 years, was ignoring calls for him to step down. According to Sky News, the ruling party that Mugabe once headed, ZANU-PF, had given him an ultimatum to resign by midday Nov. 20 or face impeachment.