EMS unions claim discrimination, demand city hand over payroll records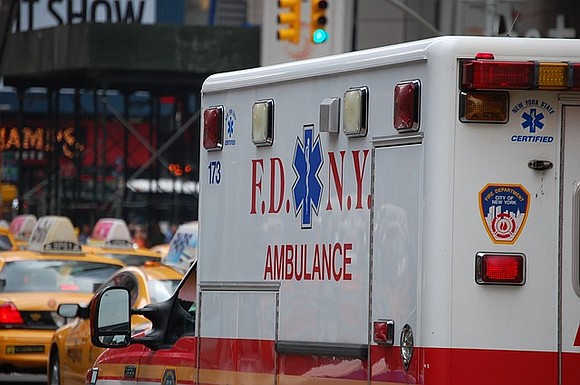 "Ever since the EMS became part of the fire department in 1996, the bureau hasn't been recognized as the uniform service it is," said Yetta Kurland of The Kurland Group and attorney for Locals 2507 and 3621 to the AmNews. "It's a lack of respect,"
Kurland and two EMS unions are suing City Hall for records with the salary information of city employees hired in certain positions since January 2009. The City of New York, the Department of Citywide Administrative Services and the Fire Department of New York were named in the suit.
Local 2507 represents 4,200 uniformed emergency medical technicians, paramedics and fire inspectors, and Local 3621 represents 505 uniformed EMS officers. Twenty-one years ago, these jobs were moved over from New York City's Health and Hospitals Corporation and became part of the FDNY. According to Kurland, that's when the problems began.
"The fire bureau somehow has all of these benefits that the EMS side doesn't," Kurland said. "EMS workers are predominantly of color, and high percentage of those workers are women. The fire department is, unfortunately, heavily white and heavily male. The difference in pay is twice the EMS side, and it's exacerbated over time."
Kurland pointed out that after FDNY EMT Yadira Arroyo was killed in the line of duty, New York City Mayor Bill de Blasio had to step in to help her family.
"She was a mother of five and was making in the range of $40,000," said Kurland. "How do you stay alive in the City of New York supporting a family of five on an income like that? And this is a woman who worked long hours. She gave her heart to the job, worked overtime and made a fraction of what her firefighter counterparts get paid."
Kurland continued, "Too add insult to injury, when she was killed in the line of duty, she wasn't entitled to line of duty benefits. De Blasio used his discretion to grant her those benefits."
This suit isn't the first time the city has been in hot water over pay disparity among city employees. In 2016, a Supreme Court judge ordered City Hall to turn over pay records to Communications Workers of America Local 1180 when the union claimed race and gender discrimination under Title VII of the Civil Rights Act of 1964 and the Equal Pay Act of 1963.
"The City of New York needs to be treating its employees and uniformed service members irrespective of race or gender," said Kurland. "Do we really want to be evaluating and underpaying and overextending the emergency workforce that literally saves our lives? We don't begrudge the fire side being given the recognition that they deserve, but why isn't the EMS side being given the same benefits and recognition."
Kurland said the union filed several Freedom of Information Law requests dating back to May and they were either denied or ignored. The city has called the requests a violation of personal privacy.
"We want to see the city step forward and step in and provide us with this data so we can understand on a granular level what the problems are and we take the corrective steps," said Kurland. "And this is data that not only the union should be given to analyze, but the City of New York shouldn't be stonewalling and should be seeking to look at this data prophylactically to avoid the types of problems that we're facing."
Kurland concluded, "They should be part of the solutions instead of digging in and being recalcitrant."