Giants hunt win No. 3 on Thanksgiving in Washington
JAIME C. HARRIS | 11/23/2017, midnight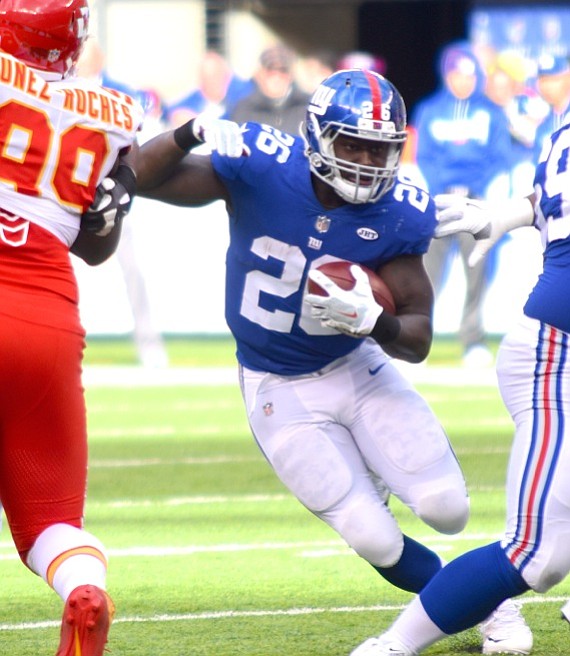 So the Giants do have a pulse! They revealed signs of life in winning only their second game of the season last Sunday, defeating the Kansas City Chiefs 12-9 in overtime at home on a 23-yard field goal by kicker Aldrick Rosas in extremely windy conditions at MetLife Stadium.
The Giants' victory and effort, for the moment, has stemmed a justifiable wave of criticism from a vast spectrum of followers of the NFL after their embarrassingly halfhearted 31-21 loss to the San Francisco 49ers on the road the previous Sunday. The 49ers were an abysmal 0-9 before facing the Giants.
At 2-8 and in last place in the NFC East, the Giants are seeking win No. 3 tonight in prime time (8:30 p.m.) against division rival Washington (4-6) on the road. The mood of the Giants' locker room and postgame interview area were manifestly more upbeat than it has been over the past several weeks as they had wallowed in a succession of poor outings. 
"It feels good," said quarterback Eli Manning in expressing his emotions after the Giants first win since Oct. 15. "The great part about football is having a great week of preparation, and then going out Sunday and finding ways to win games and celebrating with your teammates and feeling good about the work and the preparation and dedication, and doing everything the right way and earning that win."
Manning, along with many of his teammates, has been under intense scrutiny for a lack of production or effort. Sunday, while the offense again struggled to post touchdowns, their energy and passion wasn't in question. On the defensive side of the ball, perhaps the most maligned Giant, Janoris Jenkins, played like the Pro Bowl caliber cornerback he was last season, highlighted by a crucial interception late in the fourth quarter.
"I just came out and played hard," Jenkins said. "From a team, we all played together. … Made sure I corrected my techniques and we got a victory."
"That's one person we're definitely not worried about in the locker room," said cornerback Dominque Rodgers-Cromartie, about Jenkins, "because he's a competitor and we know as long as he's out there on that field we've got a great chance to win. So he definitely responded well and I mean that's what we get out of him all the time."
Rodgers-Cromartie's take on Jenkins wasn't completely accurate. Against the 49ers, the eye test exposed the 29-year-old veteran as seemingly unengaged in giving up an 83-yard touchdown and whiffing on what should have been several sure tackles.
With six games remaining, the Giants' objective now is to build on their latest win and not regress into apathy with the playoffs completely out of reach.