Transition of power begins in New Jersey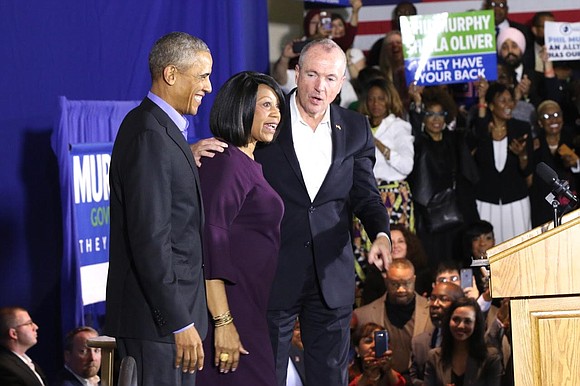 On the heels of a victorious win in the New Jersey gubernatorial race, Democrats Governor-elect Phil Murphy and Lt. Governor-elect Sheila Oliver officially kick off their transition as the state's new top political heavyweights.
With the inauguration just two months away, both have reportedly had packed schedules as Murphy starts to fill his administration.
Reports indicate that along with serving as Lt. Governor, Oliver will also lead the state's Department of Community Affairs. It's of the first administration appointment in Murphy's administration.
"By helping our communities move forward, Sheila will be a critical part of our mission to bring a stronger and fairer economy to all of New Jersey," Murphy said in one interview.
Reports indicate that Murphy also named Metuchen Mayor Pete Cammarano as his chief of staff and his former campaign policy director Matt Platkin as his chief counsel.
Murphy also made major additions to his transition team, including tapping former NAACP President Cornell Brooks to serve on his law and justice committee.