What to do in Cape Town, South Africa
MEGAN PINCKNEY | 11/23/2017, midnight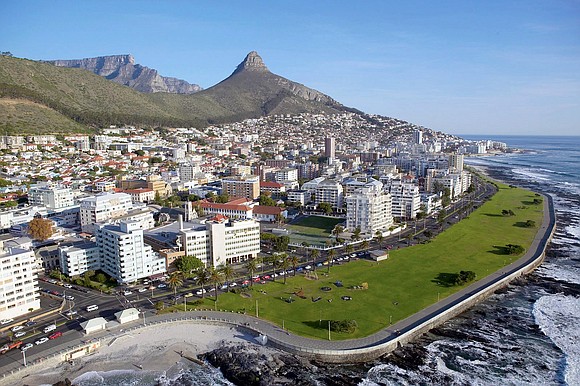 I've shared where you should stay and where you should eat while on holiday in Cape Town, but now it's time to share the most exciting aspect of any trip…what to experience while you're there.
Right off the coast of Cape Town, in Table Bay, sits an excluded piece of land known as Robben Island. It was here that the former president of South Africa, Nelson Mandela, spent 18 of the 27 years of his political imprisonment before the fall of apartheid. After apartheid, the island became a living museum and a World Heritage Site that attracts tens of thousands of global tourists every year. To access the island, you must book a tour that lasts for about two hours (not including travel to and from the island). You'll take a bus tour around the island for about an hour where you'll discover an array of historic sites. After the bus tour, you'll head to the actual prison where a former prisoner (whom most likely served during the same time as Mandela) will guide you around showing you the prison cells and giving an inside account of what life on Robben Island was actually like. This tour is one of the biggest attractions in Cape Town; therefore, tickets are sold out months in advance. If you're interested in seeing Robben Island I suggest purchasing a ticket around the same time you book your flight. The ferry leaves Cape Town for Robben Island three times a day: 9 a.m., 11 a.m. and 1 p.m. Tickets start at approximately $25 per adult and $14 per child.
It would be hard to visit Cape Town and not witness the massive natural structure that is Table Mountain. The colossal, distinctive mountain is visible from almost anywhere the city and is one of the most recognizable landmarks on the entire continent. But its true beauty and size can really only be appreciated from atop the mountain. There are two ways to get to the top of the mountain. You can be really adventurous and hike the 3,558 feet, or you can take a five-minute ride on a cable car that rotates 360 degrees as it ascends. Once at the top of the mountain, you'll have breathtaking views of Cape Town, Robben Island, Table Bay and neighboring mountain Lion's Head. Table Mountain and its cable car are typically open daily, weather permitting. The first car ascends at 8 a.m. (8:30 a.m. May-October) and the last car ascends at late as 8:30 p.m. during peak season. The last car descends as late as 9:30 p.m. during peak season. Times change every month, so be sure to check their website when planning your trip. Prices start at $20 for an adult roundtrip ticket.
One of the things that surprised me about Cape Town was that less than 45 minutes away is one of the world's most successful wine regions. The town of Stellenbosch is home to dozens of vineyards that produce some of the world's favorite wines. We spent an afternoon at the Waterford Estate and it was easily one of the highlights of our entire trip. Not only is their property absolutely stunning, their wines have an impeccable taste and their staff is beyond friendly. Trent led our tasting and not only was he funny and personable, he was incredibly knowledgeable. Waterford is known for their chardonnay, Cabernet, shiraz and the Jem (which was my absolute favorite). They serve bread that they make in-house with their tasting and trust me when I say I've never had bread so delicious before. One of Waterford's greatest attractions is their wine drive, where guests spend three hours touring the property in a safari jeep and enjoying special food pairings with the estate's best wine. Wine drives start at about $60 per person, and a regular tasting room experience starts at about $5 (yes, you read that correctly). You can book tours and tastings online.