OneUnited Bank teams up with The Breakfast Club raising $700,000 for social justice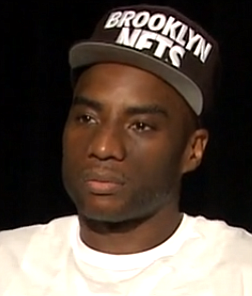 Earlier this month, OneUnited Bank, the largest black owned bank in America, teamed up with Charlemagne Tha God and The Breakfast Club, on their Change4Change Radiothon.

In an effort to support the "troops in the field" of the social justice movement, The Radiothon succeeded in raising over $700,000 to benefit The Gathering for Justice, an organization whose mission is to promote social justice, eliminate racial inequalities and prevent child incarceration.
Harry Belafonte founded The Gathering for Justice in 2005 after he witnessed a news report of a 5-year-old Black girl being handcuffed and arrested in her classroom for "being unruly." The organization is the fiscal sponsor for Colin Kaepernick's Know Your Rights Campaign and The National Women's March.
Celebrities including Diddy, Kevin Hart, Cardi B., Eminem, DJ Khaled, will.i.am, Ludacris, Fat Joe, Swiss Beatz, Remy Ma and Nick Cannon donated generously to the Radiothon. Thousands of Breakfast Club listeners also donated $1, $5, $10, & $20.
OneUnited Bank's support of Change4Change demonstrates the true power of "collective economics" and the positive ripple effect it can have. During a live interview about his $100,000 donation, Diddy commented, "It's incredible. This is how we should use our power."
The Breakfast Club will take donations through December 1. Click here to donate.