Teen accused of stabbing classmate to death in Bronx school expected to post bail
11/29/2017, 3:17 p.m.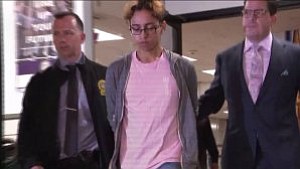 A teen accused of fatally stabbing his classmate and critically injuring a second boy in a Bronx school is expected to post bail and be released as early as Wednesday after community members, including a state senator, raised funds.
A judge on Wednesday agreed to reduce the bail amount for Abel Cedeño, 18, by half — to $250,000. The teen remains jailed, but was in the process of posting bail as of noon.