Holiday gift guide for the travelers on your list
MEGAN PINCKNEY | 11/30/2017, 4:52 p.m.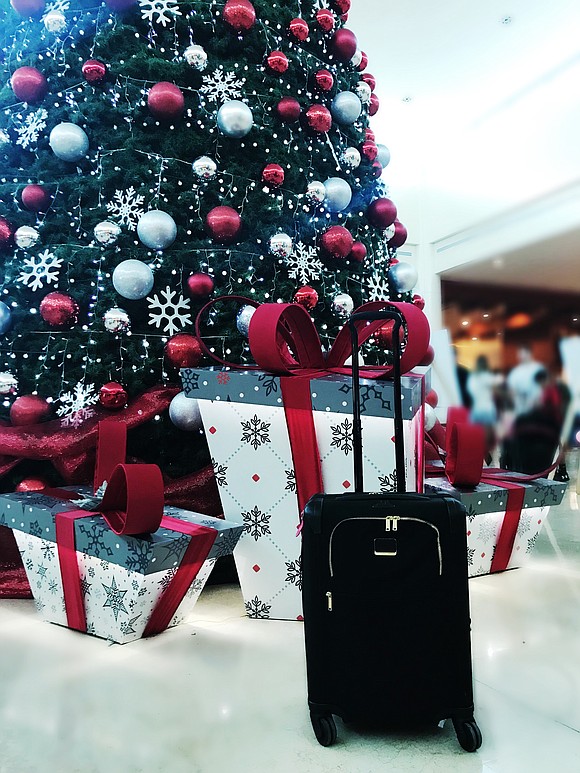 Framebridge custom frame
Most every traveler collects something special from the new places to explore. It could be boarding passes, ticket stubs, postcards, matchbooks or even cocktail napkins. Anything! But chances are those collections are tucked away in a box or photo album, or somewhere else no one ever sees. Help your favorite travelers display their collections by having the items put in custom frames by Framebridge. It's surprisingly affordable, starting at $39, and can be done relatively quickly (https://www.framebridge.com).
Olloclip
Help your favorite travelers capture quality photos of their favorite memories from their adventures with Olloclip. Olloclip is a dual lens, for both the front and rear camera of an iPhone. It's so simple it just slips on. This lens offers unmatched image quality and the ability for a fisheye or superwide view, as well as a 15x zoom option. The lens is lightweight and comes with a wearable pendant stand to keep it nearby for unexpected photo-ops. The core lens set starts at $100 (https://www.olloclip.com).
Birchbox subscription
This gift truly keeps on giving! For $10 a month (you could gift a three-month subscription), Birchbox will send your favorite traveler monthly packages filled with trial-sized versions of beauty products—which would be perfect toiletry items for a carry-on. With luxury brands like Oribe, Benefit and Stilla you can be certain your traveler will love each of these products and look forward to receiving the box each month. The company also offers a BirchboxMan option, so there's truly something for everyone (https://www.birchbox.com).
Flight 001 5-in-1 adapter
Meet the perfect gift for any international traveler on your list! This compact 5-in-1 adapter can be used in more than 150 countries and is color-coded to easily differentiate which adapter should be used in each country. Each plug stacks on top of one another, making it easy to pack and keep up with. This adapter also has a powerful, detachable charger with two USB ports to charge your favorite devices. Best part? It's only $35! (http://www.flight001.com).
Megan Pinckney (@shadesofpinck) is a retired beauty queen turned lifestyle blogger who loves exploring the world and writing about it.