URBAN AGENDA: Racial inequity reigns supreme in city's elite high schools
David R. Jones | 11/30/2017, midnight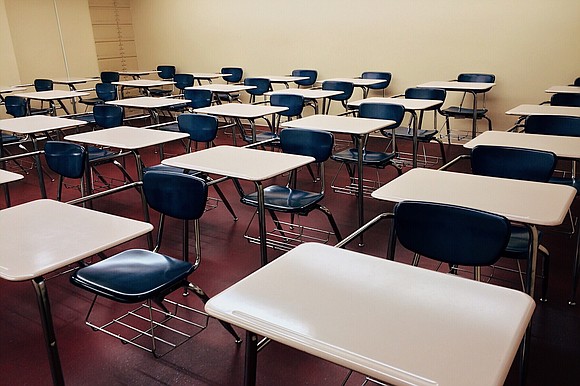 Mayor Bill de Blasio has promised to continue to press his progressive agenda after cruising to reelection victory earlier this month. He has pledged to address homelessness, continue to expand affordable housing, proposed a way to fund subway upgrades and vowed to fight deep cuts in federal aid.
Those are sound goals. The mayor also deserves credit for the city's low crime rate and smart investments, such as his Universal pre-K initiative and shoring up the city's public housing infrastructure.

However, there looms over de Blasio's second term a major piece of unfinished business: what will he do to increase the number of black and Latino students accepted into NYC's eight elite Specialized High Schools (SHS), including Bronx Science, Stuyvesant and Brooklyn Tech? The mayor came into office four years ago railing against the way students were admitted to these high schools. But since then, not much has changed.
Sadly, it's fair to say that racial segregation in NYC's Specialized High Schools has increased on Mayor de Blasio's watch, an awkward and uncomfortable fact he must address. As the city's demographics have changed, and black and Latino voters flocked to the polls to support de Blasio, the absence of their children in SHS has grown all the more politically problematic.

The statistics are sobering. Even though black and Latino students make up nearly 70 percent of public high school students in the city, they routinely represent no more than 10 percent of those offered admission to SHS. Of the more than 5,000 students offered admission into the city's eight specialized high schools this year, only 524 were black and Latino, according to Board of Education figures. While some of these schools do have a high percentage of Asian-American students, many low-income students from lesser-represented ethnic communities are also left out as a result.
At Stuyvesant High School, the racial inequality is especially stunning. Established in 1904, Stuyvesant is the city's most celebrated specialized high school and the most popular for test-takers. Stuyvesant has the highest cutoff and admits only the highest-scoring 1,000 or so students, not all of whom attend. This year, the school offered admission to only 13 black students out of 1,000 slots for freshman. Compare this to the 2012 school year, when just 19 (2%) of the students were black and 32 (3.3%) were Latino of the 967 eighth-grade students offered admission to Stuyvesant. While not good, the 2012 statistics are better than this year's. Overall, Stuyvesant is now about 74 percent Asian, 18 percent white, three percent Latino, and one percent black, with four percent identifying as multiracial or other, school statistics show.
Admission to SHS is based entirely on the student's rank-order score on a single, 2.5 hour multiple choice test, called the Specialized High School Admissions Test (SHSAT). The NYC Department of Education continues to use rank-order SHSAT scores as the sole admissions criterion, even though it has never shown the test itself reliably predicts success in the specialized school program. What's certain, however, is that the admissions test, enshrined into state law in the Hecht-Calandra Act of 1971, have not yielded a student body that looks like New York City. Not even close.