Debunking the myths around sickle cell disease
DR. KEVIN WILLIAMS | 10/5/2017, 11:54 a.m.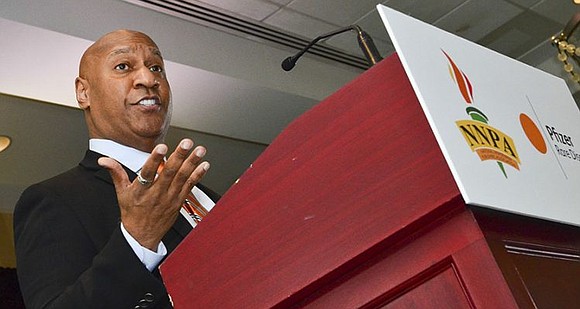 However, the life expectancy of someone with SCD in the U.S. is only between 40 and 60 years, compared with the average U.S. life expectancy of 78.74 years. There is still much more work to do to improve the outcomes of people with SCD in the U.S. and worldwide, particularly in underdeveloped countries. Although the disease was identified more than 100 years ago, there are still very few medicines available to help patients or address SCD symptoms. Although there has been recent progress in this area, more still needs to be done. At Pfizer Rare Disease, we are working tirelessly to bring safe, effective treatment options to those in need.
One way to help address this need is to encourage participation in clinical trials. To date, there have been several challenges in securing adequate participation of African-Americans in clinical trials, which has been one of the key barriers to the development of new SCD medications.
Addressing barriers in clinical trial participation has been a big focus of Pfizer Rare Disease, and working with organizations such as the National Newspaper Publishers Association has been critical in helping spur engagement and action. As part of our collaboration with NNPA, we have sponsored a national poll among the African-American community to better understand their perceptions about SCD and participation in clinical trials, and will look to these findings to guide future efforts in this area.
Hopefully, this article has helped to clear up some of the more common misperceptions about SCD. By increasing awareness and providing education about this disease, we aim to improve the care of those affected. Stay tuned for my next article, which will discuss clinical trials in more depth and their role in helping to develop potential new SCD treatments.
Dr. Kevin Williams, the chief medical officer of Pfizer's Rare Disease Unit, debunks common myths about sickle cell disease in the Black community.