The Giants fall deeper into the abyss as Week 5 looms
JAIME C. HARRIS | 10/5/2017, 1:24 p.m.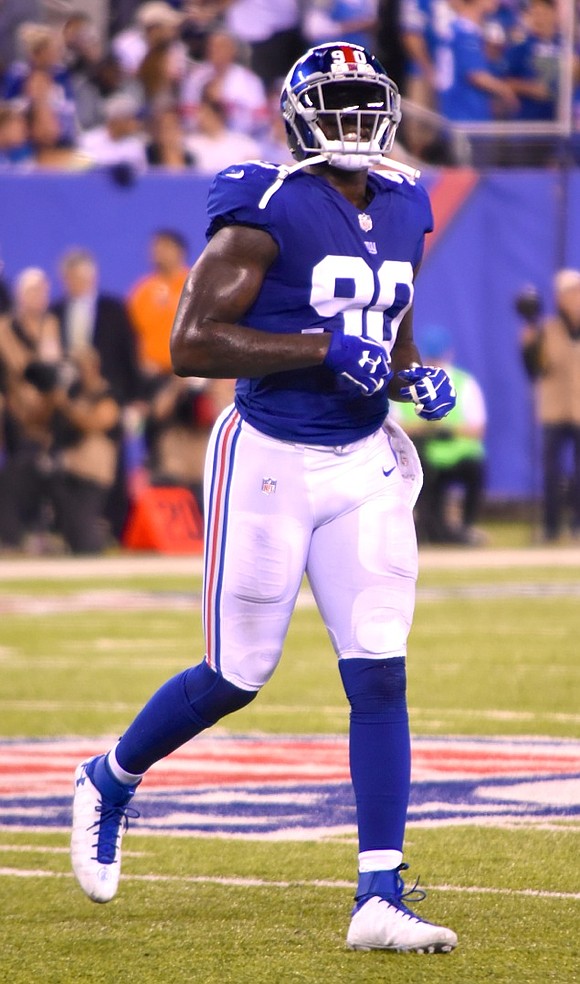 Depending on one's definition of over, it isn't an exaggeration to make the claim that the Giants' season is indeed over. For a team that had justifiable expectations to be a Super Bowl contender, the winless Giants now are hanging on to the slightest probability of just making the playoffs.
Realistically, at 0-4 heading into their Week 5 game this Sunday (1 p.m.) against the San Diego Chargers at MetLife Stadium, the Giants would have to go 9-3 in their remaining 12 games to finish at 9-7 to have a chance to earn a wild card spot.
 Last season they secured one of the two wild card berths with an 11-5 record, second in the NFC East behind the 13-3 division champion Dallas Cowboys. But that was then. After the Giants lost their second consecutive game last Sunday by a field goal, a 34-yarder by Nick Folk as time expired to give the Tampa Bay Buccaneers a 25-23 win, Giants head coach Ben McAdoo said he warned the team not to rest on their 2016 accomplishments.
"You can't carry things over from one year to the next," said McAdoo. "We talked about that in the offseason. You've got to be hungry, you've got to be willing to work and we need to get back to work as a staff and back to work as a team and find a way to improve."
Additionally, the Giants' second-year head coach dismissed any talk of his team considering an unlikely run to the playoffs. "We need to win a damn game," McAdoo tersely responded when asked about the Giants' diminishing playoff hopes.
"It's very tough," said safety Landon Collin of the Giants allowing the Buccaneers to march downfield to set up the winning field goal. "It's tough because you fight your butt off to hold them to where we held them and they marched it downfield. They got into field goal range and made their play. It's definitely tough."
All season, the Giants' players and coaches have emphasized the team's need to play complementary football, meaning all three units, offense, defense and the special teams, all working cohesively. The sum has indeed equaled the parts as the Giants have yet to produce a game in which all three have been exemplary.
The defense in particular has been disappointing. Expected to be one of the NFL's best after being a top 10 outfit statistically last season, and top five from an empirical view, they have fallen to 26th after four games this season and have been unable to lift the team to a single victory.