Senator Parker hosts Black College Expo–New York in Brooklyn
10/5/2017, 11:33 a.m.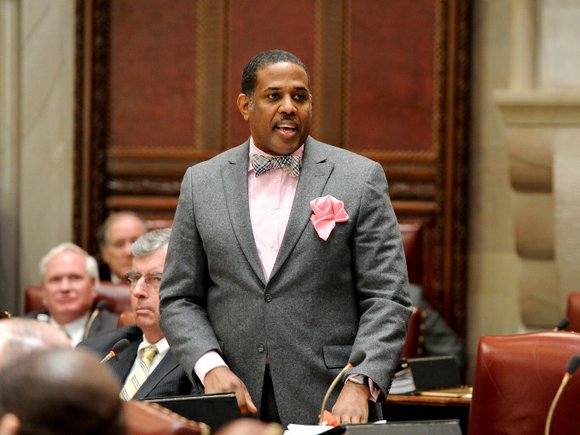 Saturday, Sept. 30, 2017, State Senator Kevin Parker partnered with the National College Resources Foundation to host the Black College Expo–New York at Medgar Evers College, City University of New York. This vital event, organized by the NCRF, was created to raise awareness among high school students of the Black colleges and universities available to them for their higher education needs. In addition to co-sponsoring the event, Parker awarded a $1,000 scholarship to a much deserving student in attendance.
"As a senior member of the Senate Committee on Higher Education, I applaud the National College Resources Foundation for being such a critical resource for our young across the country," said Parker "The college application process can be overwhelming and burdensome and initiatives like the Black College Expo provides families the support and resources they need and deserve."
Several hundred students were in attendance and eager to meet recruiters from various colleges and universities. The college expo included educational workshops, a Greek step dancing show, hip-hop music performances and much more. Parker added, "Not only is accessibility to higher education important, but affordability is equally essential for working families. I am delighted that my office was able to afford a deserving high school student a scholarship to help with their college expenses. I look forward to having the Expo return to Brooklyn next year, and making it even bigger and better next year."