Couture Confidence Camp hosts Confidence Event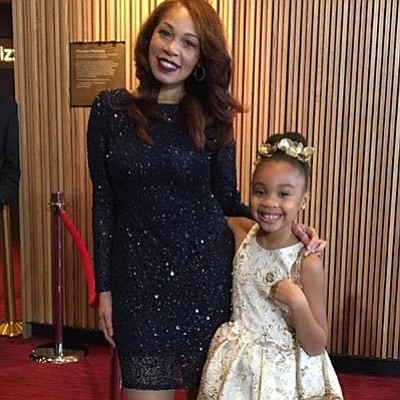 The Couture Confidence Camp will be hosting the Cool Kids School Kids Confidence Event Saturday, Oct. 14, at the ShapeShifter Lab, 18 Whitwell Place in Park Slope, Brooklyn. Starting at noon, children and teens will be able to participate in confidence and self-esteem workshops, interactive games and mingling with members of the organization. There will also be a photo booth to encourage self-love, a glam station, dance party, face painting and goodie bags filled with school supplies.
Sharra Dade founded the Couture Confidence Camp to empower children and teens. Children as young as 3 are able to participate in this program. Most of the Couture students want to pursue careers in entertainment. This organization aims to boost the confidence of their students just in case they face rejection. However, the organization is open to everyone.
"Confidence is a key factor to leading a happier and successful life," said Dade. "We believe confidence is a journey and we reinforce the belief that it is one you must dedicate time and energy to developing. No matter where you are in your confidence journey, Couture Confidence Camp is here to help you." Throughout the five boroughs, the Couture Confidence Camp hosts interactive private and group workshops.
Along with being an entrepreneur and a real estate agent, Dade is the mother of Alyssa Cheatham. At only 8 years old, Cheatham is an actress, singer and motivational speaker. She stars in the upcoming Warner Bros. feature film, "Collateral Beauty" as Will Smith's daughter and in "Bikini Moon" as Alvina Wheatley. Cheatham also starred in the 2014 film, "Every Secret Thing," and in a few Honda CR-V and Nick Jr. commercials. At the event, Cheatham will be at the venue performing her songs "The Weekend" and "Like It Here."
Throughout the event, there will be a panel discussion about bullying, the importance of building healthy friendships and dealing with peer pressure. There will also be a panel discussion directed at the parents on how to deal with children who are struggling academically in school. 
The event is sponsored by Target, TWELVE18 Media, Rookie USA, Natural Bunch Kinds Haircare, BLAS Center Productions, Hello Products, S&G Goods, Emmy's Organics, Mocha Mag, Townley Girl, Purple Ribbon Cake, Tickle Water and Girl Uplifters Team. 
Tickets start at $35. Parents and children under the age of 2 receive free admission. For more information, go to www.coutureconfidencecamp.org.