Hip-hop honoring itself at BET Awards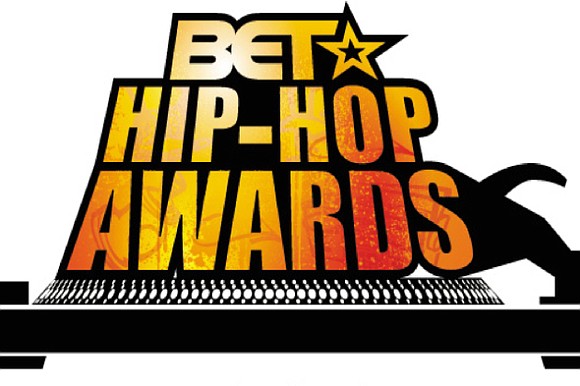 We keepin' it m'urvin (BOP)
Yup dat's we d'urinn (YUP)
I'm gonna keep getting' dis money until my chir'un have chir'un (SCURRTTT)
I got bars! Even have a moniker: Lil' Ole Yungun. By this time next year, I would've walked the red carpet as the new hottest thing in hip-hop and secured a few trophies honoring my achievements. This year however, I find myself in my familiar role of journalist, covering the BET Hip-Hop Awards 2017. This year is the first time the award show was held in Miami, and so it was only right that multiplatinum artist, mega-producer and holder of "the keys to success" DJ Khaled hosted hip-hop's biggest night of the year at The Fillmore Miami Beach at the Jackie Gleason Theater.
In the same vein, it was also correct that the highest honor of the night, the I Am Hip-Hop Award, go to Luther "Uncle Luke" Campbell for his unmatched achievements and contributions to hip-hop culture. Ironically, despite his platinum records and keen eye for bringing talent into the industry, it was his fights in the courts for his freedom of expression where he might've had his biggest impact. Although proud of his career achievements, including the honor for BET, a tinge of bitterness was detected as he thought recognition on a national level would forever elude him.
In his autobiography, "The Book of Luke: My Fight for Truth, Justice and Liberty City," he shared, "Groups like Salt-N-Pepa and Kid 'n Play, they wanted to stay acceptable to middle America and sell records. They went on BET and publicly slammed us. Other groups just didn't say anything. No major rappers came out in our defense. Not one. Even guys like Russell Simmons, who as an executive I thought would understand the dangers of censorship, I never heard him say a word. No comment. No commitment."
His acceptance speech, live, was a sight to behold and almost as colorful on the broadcast. He later took to Twitter to put the trophy on blast and offered, "Here it is ladies and gentlemen my iamhiphop Lifetime Achievement Award from the entertainment industry that I love so much but have always been snubbed. I came straight home to show my son Blake but he was sleep. I've been waiting 35 years for this. I want to thank new boss at #bet Connie Orlando, Jesse Collins, Debra Lee for this honor."
As for 2017, the big winner was Cardi B, who stole the show with five wins: Single of the Year for her No.1 Billboard hit, "Bodak Yellow," Best New Hip Hop Artist, Best Mixtape, Made-You-Look Award (Best Hip-Hop Style) and Hustler of the Year. Kendrick Lamar followed closely, picking up four awards: Best Hip-Hop Video, Album of the Year, Hot Ticket Performer and Lyricist of the Year. Host DJ Khaled snagged three honors: DJ of the Year, Best Collaboration, Duo or Group and MVP of the Year.
The complete listings are as follows:
Best Hip-Hop Video
Kendrick Lamar —"HUMBLE"
Best Collaboration, Duo or Group