Immigration reform efforts show Trump is dealmaker in chief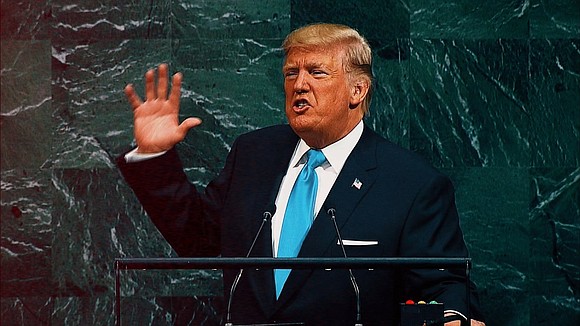 The American people elected Donald Trump because they wanted a strong leader not beholden to corporate interests or content to watch as American inexorably slipped toward mediocrity. To make America great again, they rallied behind someone bold, fearless and simply unwilling to accept the status quo. What they got was a no-nonsense New Yorker with the guts and the acumen to do what it takes to resolve key issues facing our country, a legendary titan of business who is above all else the dealmaker in chief.
Nowhere was this more on display than the recent meeting between President Trump and House Minority Leader Rep. Nancy Pelosi and Senate Minority Leader Chuck Schumer to discuss a deal to provide legal status to undocumented immigrants brought to the United States at a young age.
To hear some tell it, this act was treason and Trump was abandoning his base by showing his willingness to work with the Democrats on the Deferred Action for Childhood Arrivals, or DACA, program. I don't see it that way at all. By demonstrating an openness and ability to explore bipartisan deals, Trump is proving to his base—and all Americans—that he is a pragmatic leader seeking to solve problems rather than putting temporary bandages on them.
At a time when both Democrats and Republicans are locked in bitter stalemates over most political issues, any possibility of productive cooperation and an effective political process often seems like a distant dream. So, when Trump shows that he can reach across the aisle to address pertinent issues such as DACA, it felt like a breath of fresh air in the political vacuum created by our deeply divided Congress.
The deportation machine created by the Democrats in the era of Barack Obama has been woefully ineffective. Despite record-breaking deportation numbers carried out by the Obama administration that saw more than 2.5 million people deported between 2009 and 2015, Trump stepped into office on his first day confronting a serious immigration crisis with negative implications for our national security and America's economy.
With more than 11 million illegal immigrants living in the United States as of last year, pretty much everyone in Washington can agree that immigration reform is long overdue. However, up to this point there has been no agreement on what this reform should look like.
Trump's intent to end Obama's ineffective immigration policies was understandable, and his bold steps to sunset the failing DACA program has finally spurred Congress into action to come up with a suitable replacement rather than continuing to kick the can down the road.
At our core, we are a big-hearted nation that welcomes those who pursue the American dream. However, we would be remiss to ignore the many problems posed by the uncontrolled influx of illegal immigrants coming to the United States each year, which include wage depreciation, increased unemployment and taxpayer burden, among many others.
Trump is aware of these problems, as he has made clear when he has spoken about the need to address illegal immigration. But he also realizes that not all undocumented immigrants are problematic and that many of the young people living and working came here through no fault of their own.